Camidoh – L.I.T.A (Full Album)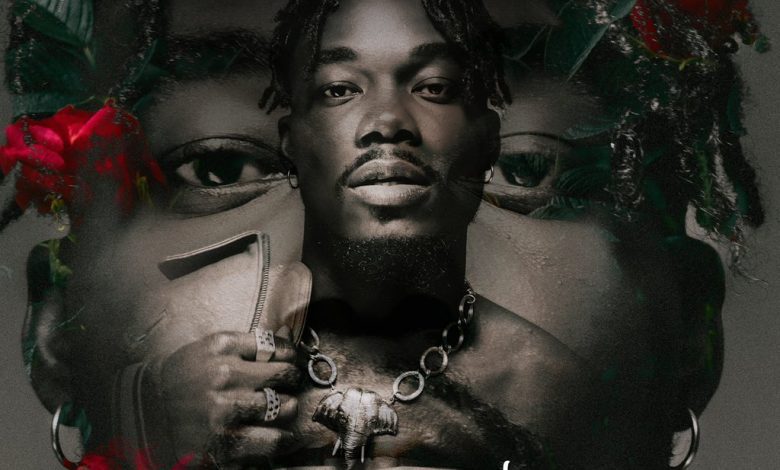 Ghana's music scene has been graced with the exceptional talent of Camidoh, a serial hitmaker whose latest album, L.I.T.A, has taken the industry by storm. This album is a testament to Camidoh's artistry and showcases his ability to create music that captivates listeners.
L.I.T.A, an acronym for "Love Is The Answer," is a 15-track masterpiece that takes us on a journey through various aspects of love, relationships, and personal growth. Each song on the album is a unique expression of Camidoh's creativity, blending different genres and musical elements to create a diverse and captivating listening experience.
The album kicks off with the powerful track "PTSD," which sets the tone for what's to come. Camidoh's heartfelt vocals and introspective lyrics draw listeners into a world of emotions. As the album progresses, we encounter standout collaborations such as "Brown Skin Girl" featuring Stonebwoy, "Dance With You" featuring Kwesi Arthur, and "Decisions" featuring M.anifest. These collaborations bring together the talents of multiple artists, resulting in captivating tracks that showcase the chemistry and musical synergy between Camidoh and his collaborators.
Throughout L.I.T.A, Camidoh explores different musical styles and moods. From the soulful and introspective "No More" to the vibrant and energetic "Gyalist," he showcases his versatility as an artist. The album also includes remixes of his popular tracks, such as "Sugarcane Remix" featuring Mayorkun, King Promise, and Darkoo, which adds a fresh twist to an already beloved song.
Camidoh's lyrical prowess is on full display throughout the album. He effortlessly weaves together heartfelt stories, personal reflections, and relatable experiences, creating songs that resonate deeply with listeners. His ability to connect with his audience through his lyrics is a testament to his talent and his understanding of the power of music to evoke emotions.
Camidoh's album, L.I.T.A, is a testament to his artistry and his ability to create music that resonates with a wide audience. Each song on the album brings something unique to the table, showcasing Camidoh's versatility and his skill in crafting memorable tracks. L.I.T.A is a must-listen for fans of Ghanaian music and anyone who appreciates exceptional artistry. Camidoh continues to solidify his position as a prominent figure in the music industry, and with L.I.T.A, he has delivered an album that further cements his status as a serial hitmaker.
Do You Wish To Upload or Promote Your Song on Our Website?. Call Us 020 531 2345 or email us at Info@hitz360.com