King Paluta – Sika Aba Fie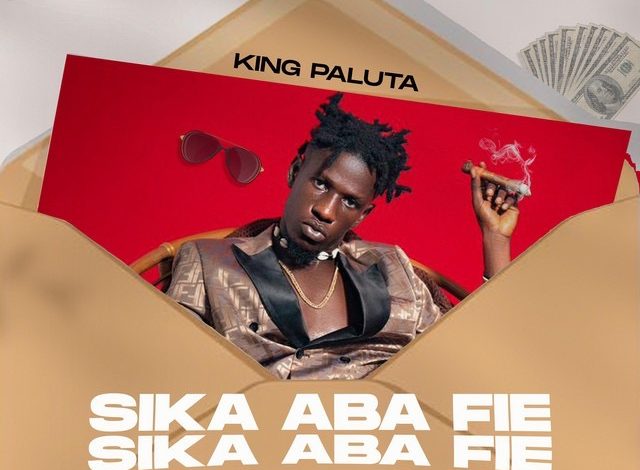 Ghanaian rapper, King Paluta, has just released an electrifying new track called "Sika Aba Fie," and trust me, it's an absolute banger that you don't want to miss!
From the moment you hear his iconic slogan, "I am King Paluta," you know something incredible is about to hit your eardrums. In this particular song, King Paluta showcases his versatility by incorporating more singing into his rap style. It's truly impressive how he has honed his skills in both areas, as evident in his previous hits, "Yahitte" and "All My Life."
"Sika Aba Fie" revolves around the theme of money. When King Paluta drops the verse, "Y3 KO P3 SIKA ABA FIE," he's essentially telling us that we're going to hustle hard for that cash. This song resonates deeply with the streets, as it captures the essence of the grind and is incredibly relatable.
It's worth mentioning that King Paluta recently collaborated with Okyeame Kwame on the sensational track, "Insha Allah," which also delves into the topic of money. This just goes to show that King Paluta genuinely cares about his fans' well-being and wants to connect with them on a personal level.
We value your opinion, so please don't hesitate to share your thoughts on this song. Whether you're vibing to the infectious rhythm or connecting with the heartfelt lyrics, we want to know what you think. Music has a magical way of bringing people together, and King Paluta's "Sika Aba Fie" is no exception. It's a true masterpiece meant to be savored, so let the music speak to your soul and ignite your passion.
Do You Wish To Upload or Promote Your Song on Our Website?. Call Us 020 531 2345 or email us at [email protected]