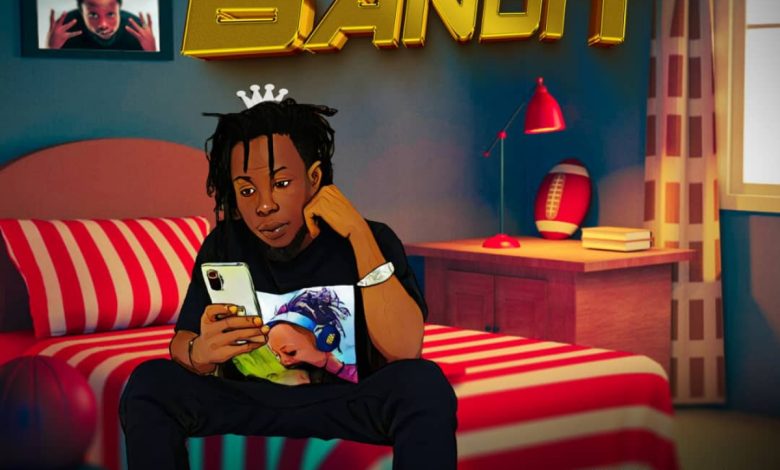 4MULA Energy, the talented Nzema rapper, and songwriter, has once again proven his prowess in the music industry with the release of his latest track titled "Bandit." This potential banger is produced by the renowned Sly Beats and promises to captivate listeners with its catchy melodies and powerful lyrics. As part of the Vimup Nation label, 4MULA Energy has been consistently delivering hit after hit, and "Bandit" is no exception.
With a string of successful releases such as "Betende," "Me vi Nzema," and "Born Great," 4MULA Energy has been making waves in the music scene. His unique style, combined with his ability to craft meaningful lyrics, has garnered him a loyal fan base. "Bandit" showcases his versatility as an artist, further solidifying his position as one of the rising stars in the industry.
Sly Beats, the producer behind this track, has once again displayed his exceptional talent in creating a captivating beat that perfectly complements 4MULA Energy's distinctive flow. The combination of the artist's dynamic delivery and the infectious rhythm of the instrumental makes "Bandit" a true earworm that will leave listeners craving more.
"Bandit" not only showcases 4MULA Energy's musical abilities but also reflects his growth as an artist. The track delves into themes of perseverance, ambition, and the determination to rise above challenges. With his captivating storytelling, 4MULA Energy takes listeners on a journey through his personal experiences and the struggles he has faced in his pursuit of success. The lyrics resonate with authenticity, allowing fans to connect with the artist on a deeper level.
As with his previous releases, 4MULA Energy encourages his listeners to engage with his music by sharing their thoughts and comments. This interactive approach not only strengthens the bond between the artist and his fans but also provides valuable feedback that helps 4MULA Energy refine its craft.
"Bandit" is now available for everyone to enjoy. Whether you're a long-time fan of 4MULA Energy or a newcomer to his music, this track is sure to leave a lasting impression. With its infectious energy, meaningful lyrics, and top-notch production, "Bandit" is a testament to 4MULA Energy's undeniable talent and his dedication to delivering quality music.
Do You Wish To Upload or Promote Your Song on Our Website?. Call Us 020 531 2345 or email us at Info@hitz360.com