Jupitar – New Level Unlocked Ft. Shatta Wale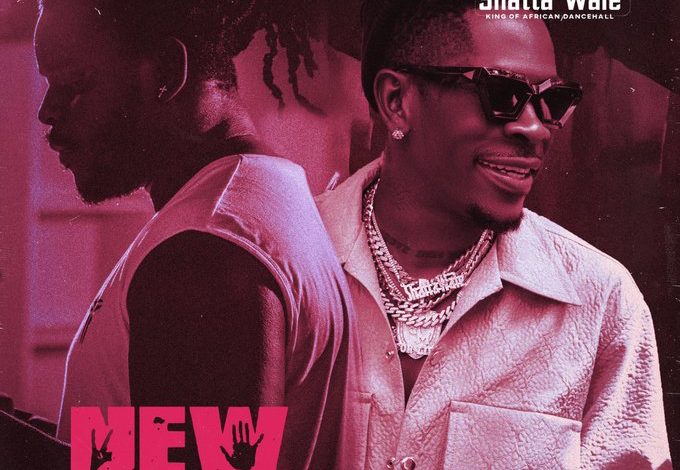 Dancehall artists Jupitar and Shatta Wale have joined forces on a scintillating new track titled "New Level Unlocked." This groundbreaking single not only showcases the immense talent of these two artists but also highlights their deep connection as a mentor and protégé. Adding to the allure of the song is the fact that Jupitar took on the dual role of both artist and producer, making "New Level Unlocked" a true testament to his exceptional musical abilities.
Jupitar, an established and respected figure in the Ghanaian dancehall scene, has consistently proven his prowess as both a vocalist and producer. With numerous hits under his belt, he has garnered a dedicated fanbase and earned critical acclaim throughout his career. Now, Jupitar has taken the opportunity to collaborate with the legendary Shatta Wale, creating a monumental moment in the Ghanaian music landscape.
Shatta Wale, also known as the "Dancehall King," has become an icon in the industry. His unique style and captivating stage presence have made him a favorite among fans worldwide. With an impressive discography and a reputation for delivering electrifying performances, Shatta Wale has solidified his status as one of Ghana's most influential musicians. His involvement in "New Level Unlocked" brings an unparalleled energy and charisma to the track, elevating it to new heights.
The collaboration between Jupitar and Shatta Wale holds special significance as it represents a father-son dynamic within the music industry. Jupitar, a seasoned artist with years of experience, has taken Shatta Wale under his wing, mentoring him and nurturing his talent. Through this collaboration, they not only showcase their musical abilities but also pay tribute to the bond they share as mentor and protégé.
What makes "New Level Unlocked" even more impressive is the fact that Jupitar took on the role of producer in addition to his vocal contributions. This dual responsibility highlights Jupitar's versatility and showcases his ability to masterfully craft a song from start to finish. By taking control of the production process, Jupitar ensures that every element of "New Level Unlocked" aligns perfectly with his vision, resulting in a cohesive and captivating musical experience.
Do You Wish To Upload or Promote Your Song on Our Website?. Call Us 020 531 2345 or email us at Info@hitz360.com