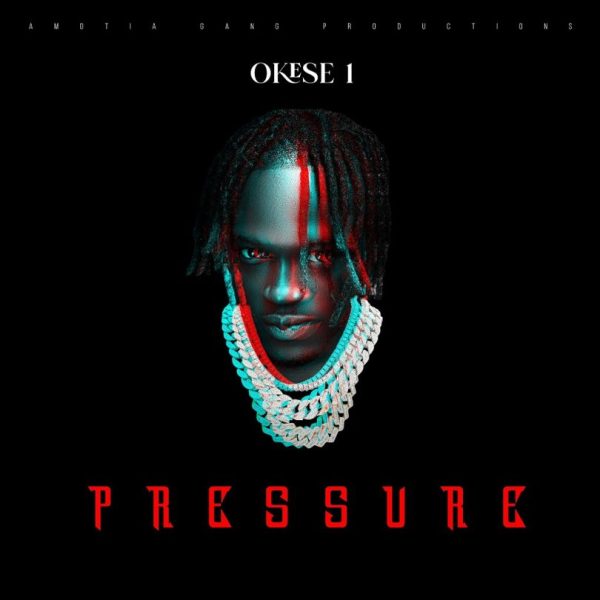 Okese1, the multi-talented Ghanaian rapper and entrepreneur, has delivered yet another sensational track titled "Medofo" as part of his 2023 project, the "Pressure Extended Play." This song is set to captivate fans around the world.

Known for his versatility and lyrical prowess, Okese1 continues to make waves in the Ghanaian music scene. "Medofo" is a heartfelt and melodious track that explores themes of love, affection, and devotion.

In "Medofo," Okese1 displays his ability to craft emotionally resonant lyrics and deliver them with sincerity and passion. The song's soothing melodies and rhythmic beats create an atmosphere of romance and affection, making it a perfect addition to any love-themed playlist.

As an artist and entrepreneur, Okese1 is dedicated to pushing the boundaries of his craft, and "Medofo" showcases his versatility as he effortlessly transitions from his signature rap style to a more melodic and soulful sound.

With its catchy hooks and heartfelt verses, "Medofo" is bound to strike a chord with listeners who appreciate love songs with depth and authenticity. Okese1's dynamic delivery and the song's top-notch production make it a standout track in his growing discography.

"Medofo" reaffirms Okese1's position as a rising star in the Ghanaian music industry. His ability to seamlessly switch between various musical styles demonstrates his versatility and potential for long-term success in the global music scene.

For fans of hip-hop, Afrobeat, and soulful love songs, "Medofo" is a must-listen track that showcases Okese1's artistry and commitment to delivering captivating music. It's a testament to his talent and promises an exciting future in the music industry.
Do You Wish To Upload or Promote Your Song on Our Website?. Call Us 020 531 2345 or email us at [email protected]