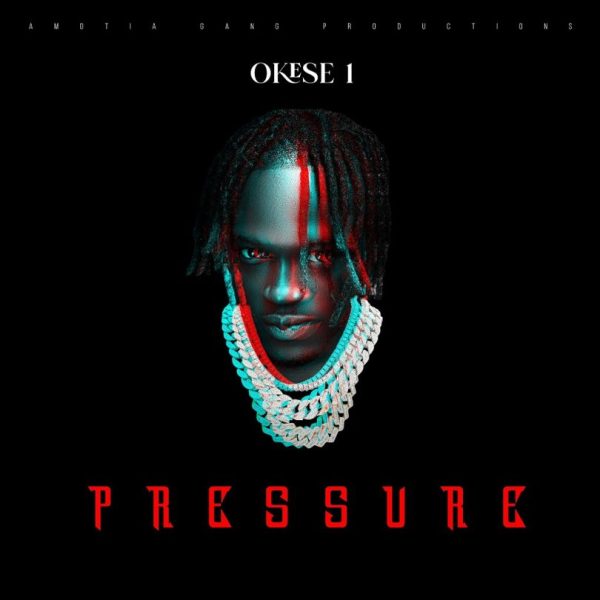 Okese1, the multi-talented Ghanaian rapper and entrepreneur, is back with yet another track titled "Nobody" from his 2023 project, the "Pressure Extended Play." This song is set to continue his musical journey with a powerful message.

"Nobody" is a compelling track that reflects Okese1's growth as an artist and his ability to craft songs with depth and meaning. The song delves into themes of perseverance, ambition, and the desire to succeed against all odds.

In "Nobody," Okese1's lyrical prowess shines as he shares his personal experiences and aspirations. He raps about the challenges he's faced and how he's determined to rise above them. The track's motivational lyrics resonate with listeners who have faced adversity on their own journeys.

The production of "Nobody" is top-notch, featuring a captivating beat that complements Okese1's powerful delivery. The song's chorus is catchy and memorable, making it easy for fans to sing along and embrace its empowering message.

As an entrepreneur, Okese1's music often reflects his ambition and drive, and "Nobody" is no exception. The song serves as a reminder that success is attainable through hard work and determination, inspiring listeners to pursue their dreams relentlessly.

With each release, Okese1 continues to solidify his position in the Ghanaian music scene. "Nobody" adds another layer to his discography, showcasing his versatility and ability to connect with his audience on a personal level.

For fans of hip-hop and motivational anthems, "Nobody" by Okese1 is a track worth adding to your playlist. Its compelling lyrics, catchy melodies, and inspirational message make it a standout song in his catalog. As Okese1 continues to evolve as an artist and entrepreneur, "Nobody" serves as a testament to his journey and his commitment to making impactful music.
Do You Wish To Upload or Promote Your Song on Our Website?. Call Us 020 531 2345 or email us at [email protected]