Must-watch Ghanaian films for every Ghallywood fan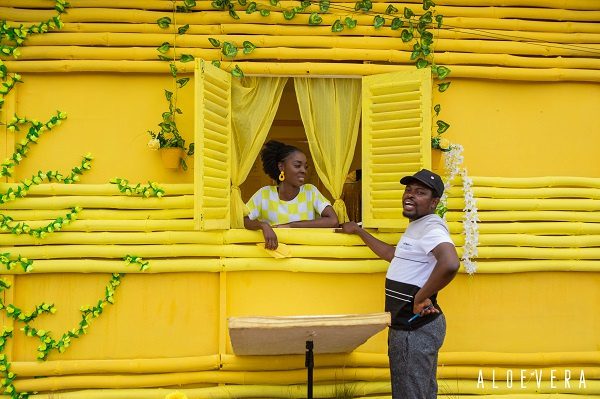 Ghanaian cinema, also known as the Ghana Film Industry, or Ghallywood, started in 1923 when early filmmaking was brought to the British colony of Gold Coast (now Ghana). At the time, only the wealthy could see the movies, particularly the colonial lords of the Gold Coast. Ghanaian film production started to grow in the 1950s and way before the advent of home video, cinemas were the major place for film viewing.
"Kumawood" films are made in the Twi language whiles English-language Ghanaian films are commonly referred to as "Ghallywood" productions. And since there is no official term for Ghanaian films, we refer to them as Ghanaian Films. The Ghanaian film industry has created some legendary films that we can't get enough of throughout the years, and it continues to do so despite the many hurdles that filmmakers confront.
Over the years, over a thousand movies have been produced, along with series and shows, and a good number of talented actors and actresses have graced our television screens, with some genius directors behind the wheel and risk-taking producers as well, and these are just the positive aspects of the industry that have helped push Ghanaian movies up the national and international ladder. Ghanaian films are nearly everywhere and worldwide renowned, with various Ghanaian actors and actresses acting in Hollywood films, which turn out to be the hood of all hoods in terms of movies.
What's the secret sauce, what makes Ghanaian movies, particularly Ghallywood movies, stand out from the crowd? If you ask me, I will undoubtedly be biased in my judgment because I prefer my own over everything, and there is no way I will easily surrender to any African movie industry, but at the same time, I must admit that Ghanaian movies have an advantage over several African nations, and it is safe to say the entire continent, given the rapid competition from Nigeria and South Africa.
The following is a meticulously chosen list of Must-watch Ghanaian films that every Ghallywood lover should see before it's too late. We don't have a limitless amount of time on this planet, as much as we would want to believe. Maybe you've seen most of these films but not all of them, or maybe you haven't seen any at all, and if you have, I applaud you sir, because you are a legend worth commemorating. So let's get down to business.
I Told You So (1970)
I Told You So is a Ghanaian film from 1970. In a sarcastic manner, the film depicts Ghanaians and their way of life. It also provides insight into the lives of a young girl who did not follow her father's counsel when she was ready to marry a guy, she did not know anything about the man she was about to marry but instead followed her mother's and uncle's advice because of the man's riches and influence.
Later, the young girl discovers that the guy she is intended to marry is an armed robber. She was displeased with the whole experience. When her father inquired as to what had occurred, she said that the guy she intended to marry was an armed robber; her father concluded, "I told you so."
Starring: Bobe Cole, Margret Quainoo (Araba Stamp), Kweku Crankson (Osuo Abrobor)
Directed by: Egbert Adjesu
Written by: Egbert Adjesu
Production companies: Bam Nemsia, Ltd.
Distributed by: Ghana Film Corporation
Release date: 1970
Languages: English, Akan
A Sting In A Tale
Shirley Frimpong-Manso wrote and directed the 2009 Ghanaian thriller film A Sting in a tale, which was produced by Ken Attoh and I wont lie, it is one of the Must-watch Ghanaian films. At the Ghana Movie Awards in 2010, the film received five honors, including Best Director, Best Writing — Adapted or Original Screen Play, Best Cinematography, and Best Original Music. The film focuses on the dreadful difficulties that job seekers face on a daily basis in Ghana and throughout the African continent. The frustrations of graduates not being able to find work, as well as the social shame connected with it.
Starring: Adjetey Anang, Lydia Forson, Majid Michel, Joselyn Dumas
Directed by: Shirley Frimpong Manso
Written by: Shirley Manso
Cinematography: Bob J, John Passah
Edited by: Nana Akua Manso
Music by: Sefa Bonsu
Production company: Sparrow Productions
Distributed by: African Movies & Music World
Release date: November 6, 2009
Running time: 115 minutes
Language: English
Kukurantumi: Road to Accra
In 1983, Kukurantumi: Journey to Accra was released. It is claimed to be one of the first Ghanaian films to be shown on television in several European nations. While King Ampaw's Kukurantumi- Road To Accra film was filmed in 1983, it continues to pique the curiosity of cinema enthusiasts worldwide. The film's plot revolves on a taxi driver who often travels from Kukurantumi to Accra, Ghana's capital, but his vehicle broke down one day and no amount of effort could get it back on the road. He needed money to repair his automobile and live, but his only option was to marry off his daughter to a rich merchant, but this daughter fights against her father's choice and marries her boyfriend.
Directed by: King Ampaw
Starring: Charles Ansong, Dorothy Ankomah, Sebastian Agbanyoh
Release date: 1983
Somewhere in Africa
In Kimbala, a merciless military officer forms a new dictatorship, deposing the President and taking the role of Head of State. This fascinating film relates the narrative of Yusuf Mumbasa, who, after evading an assassination attempt by the King of Kimbala, managed to seize power via a coup d'état and order the death of all prior government appointments. The minority, especially students, went to the streets to protest, but Yusuf refused since his primary goal was to remove anybody who stood in his way.
At the 9th Africa Movie Academy Awards, it received seven nominations in the following categories: Achievement in Production Design, Achievement in Costume Design, Achievement in Make-Up, Achievement in Soundtrack, Achievement in Visual Effects, Best Young/Promising Actor, and Best Actor in a Leading Role. The single prize given to the film went to Majid Michel.
Directed by: Frank Rajah Arase
Written by: Frank Rajah Arase
Screenplay by: Pascal Amanfo
Produced by: Kwame Boadu
Starring: Majid Michel, Martha Ankomah, Eddie Nartey, Kofi Adjorlolo, Roselyn Ngissah
Production companies: Heroes Films Production, Raj Films
Release date: July 30, 2011
Countries: Ghana, Nigeria
No Tears For Ananse
Another Must-watch Ghanaian film. This Folklore film describe how cunning Ananse tries to outwit his family because of the pressure of him providing his family members every day. He pretended dead and he told his family to bury him in his farm, he thereby was eating the foodstuffs in the farm as he sneaked out of his place of burial evreynight toprepare himself a soothing meal. The family set a trap using a statue smeared with glue. When Ananse saw the statue he taught it was a living being so he started kick and slapping it and he was stuck. The following morning he was caught by the family and villagers
Directed by: Sam Aryeetey
Written by: Ato Kwamina Yanney
Production company: State Film Industry Corporation
Distributed by: Film One Ltd
Release date: 1968
Country: Ghana
Language: English
Love Brewed in the African Pot
The film is a 1980 Ghanaian love drama film set during the colonial era in Ghana. Aba Appiah, an affluent settlers' daughter, falls in love with Joe Quansah, a fitting mechanic and the son of a lowly fisherman. Aba's father, retired civil servant Kofi Appiah, is opposed to their marriage since it contradicts his intentions for his daughter, for whom he has already picked a spouse. This family feud has complicated and unexpected implications.
Directed by: Kwaw Ansah
Written by: Kwaw Ansah
Starring: Anima Misa, Reginald Tsiboe, Emmanuel Agebenowu, George Browne, Emmanuel Dadson, Jumoke Debayo
Release date: 11 November 1980
Running time: 125 minutes
Country: Ghana
Language: English
Ties That Bind
Three women (Kimberly Elise, Omotola Ekeinde, and Randall Batinkoff) who have each lost a child embark on a path of atonement as they restore a run-down clinic in an African community and withoutdoubt we can vet this piece of art as one of the Must-watch Ghanaian films.
Critics overwhelmingly praised the picture, particularly its performances, and direction. Nollywood Reinvented awarded it a 79% grade and said in the transition of the screenplay "It is one thing to create a narrative, Any story… anybody can do it… once upon a time… and there is the conclusion of my story. It's quite another thing to create a plot in which every aspect is interconnected. A narrative like this is one in which the characters do not need to tell us what we should feel; you feel it anyway. The narrative is really tragic, and just when you think it can't get any worse, it does. Indeed, it does!
Directed by: Leila Djansi
Written by: Leila Djansi
Produced by: Theodore Baidoo, Winrick KolbeJulia Djansi
Starring: Kimberly Elise, Omotola Jalade Ekeinde, Ama K. Abebrese, John Dumelo, Ebbe Bassey
Cinematography: Wes Cardino
Edited by: Avril Buekes
Music by: Thomas Vanoosting
Production company: Turning Point Media Productions
Distributed by: Turning Point Pictures
Release date: December 5, 2011
Country: Ghana
Language: English
Aloe Vera
A man and a lady from opposing sides fall in love in a place where the inhabitants have been split for a long time due to a long-ago conflict. Despite their families' attempts to keep them apart, they gradually heal the town. The two groups of people that dwell in the same hamlet, the Aloes and the Veras, have a bitter rivalry that extends even to the children, and each side is distinguished by its own distinctive hue. As the town leaders' children, Aloewin and Veraline, fall in love, they must find a way to reconcile the two villages despite their hostility. As a consequence of the two's bond, the community eventually became one. This movie also makes a big claim for the Must-watch Ghanaian films.
Directed by: Peter Sedufia
Produced by: Manaa Abdallah, Anny Araba Adams
Cinematography: Richard Kelly Doe Isaac A. Mensah
Edited by: Afra Marley Peter Sedufia
starring: Aaron Adatsi, Ngozi Viola Adikwu, Benjamin Adaletey, Kofi Adjorlolo, Ben Affat, Eric Agyemfra, Kobina Amissah-Sam, Rhoda Okobea Ampene,Fred Nii Amugi, Adjetey Anang
Music by: Reynolds Addow (Worlasi)
Country: Ghana
John and John
John and John is a Ghanaian film about two buddies who are both named John. A guy was tricked by a man named John who sold him phony gold. The two companions attempted to flee with the money, but their vehicle broke down, forcing them to stay at a guest home. While they were extracting the money from their bag, it dropped to the ground, causing panic among the hotel customers and employees, who all wanted to grab the money.
Directed by: Kofi Asamoah (Kofas)
Starring: Pete Edochie, Nana Ama Mcbrown, Kwadwo Nkansah, Richard Asante, KSM, John Dumelo, Bishop Bernard Nyarko
Release date: 2017
Country: Ghana
Language: English
List to be updated
Do You Wish To Upload or Promote Your Song on Our Website?. Call Us 020 531 2345 or email us at Info@hitz360.com