Kojo Manuel – Vibration Ft. St Lennon & DJay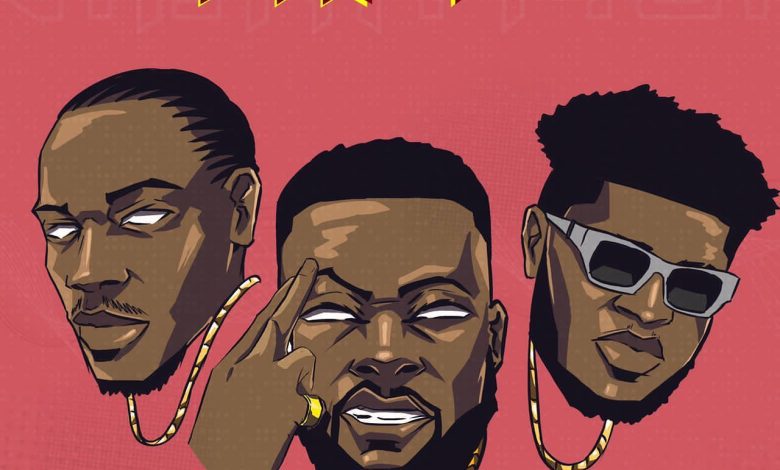 Kojo Manuel – Vibration Ft. St Lennon & DJay: A Must-Listen Afrobeat Track
Ghana has been a hotbed of musical talent for decades, producing some of Africa's most iconic and influential musicians. In recent years, the country has seen a resurgence of interest in its music scene, with a new wave of artists emerging and pushing the boundaries of traditional Afrobeat. One such artist is Kojo Manuel, who has teamed up with St Lennon and DJay for a track that's making waves in Ghana and beyond: "Vibration."
"Vibration" is a high-energy, dancefloor-ready track that showcases the best of Afrobeat. The song's infectious beat and catchy chorus are impossible to resist, making it a perfect addition to any party playlist. Kojo Manuel's skill as an MC is on full display here, with his energetic delivery and clever wordplay driving the song forward. St Lennon and DJay's contributions are equally impressive, with their smooth vocals adding depth and texture to the track.
One of the key factors behind the success of "Vibration" is the expertise of its producer, DJ Vyrusky. A renowned figure in the Ghanaian music scene, DJ Vyrusky has a keen ear for what works on the dancefloor, and he's used that knowledge to create a beat that's impossible not to move to. The production of "Vibration" is polished and professional, without losing the raw energy and excitement that's at the heart of Afrobeat.
It's worth noting that "Vibration" is not just a great track – it's also an important one for the Ghanaian music industry. Kojo Manuel, St Lennon, and DJay are all Ghanaian artists, and the fact that they've come together to create a hit song is a testament to the strength and diversity of the country's musical talent. The song has also been well-received by fans and critics alike, with many praising its fresh take on Afrobeat and its ability to get people moving.
If you're looking for new Ghanaian music to add to your playlist, "Vibration" is a must-listen. The song is available for download as an mp3, and it's a great introduction to the work of Kojo Manuel, St Lennon, and DJay. With its infectious beat, clever lyrics, and expert production, "Vibration" is proof that Ghana's music scene is alive and well – and that there are plenty of talented artists out there who are ready to take the world by storm.
Do You Wish To Upload or Promote Your Song on Our Website?. Call Us 020 531 2345 or email us at Info@hitz360.com