BoiJake – Hold Your Hand Ft. Cina Soul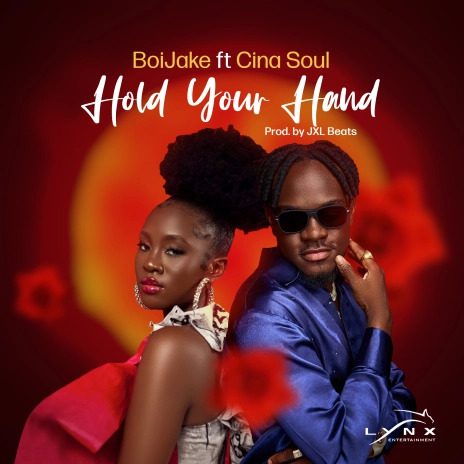 BoiJake and Cina Soul Collaborate on Afrobeat Hit "Hold Your Hand"
Ghanaian music sensations BoiJake and Cina Soul have teamed up to deliver an unforgettable Afrobeat hit titled "Hold Your Hand." Produced by JXL Beats, the track showcases the unique talents of these rising stars and is already making waves in the Ghanaian music scene.
BoiJake, who was recently signed onto the Lynx Entertainment record label, brings his fresh energy and vibrant sound to the track. His infectious melodies and smooth delivery complement Cina Soul's soulful vocals perfectly, creating a dynamic and captivating performance.
Cina Soul, a popular Ghanaian songstress, is known for her powerful voice and ability to connect with audiences through her music. On "Hold Your Hand," she delivers an emotionally charged performance that showcases her range and versatility as an artist.
The track's Afrobeat genre adds a layer of depth and complexity to the music, with JXL Beats' production featuring intricate percussion, lively horns, and a pulsing rhythm section. The result is a vibrant and danceable track that will have listeners moving from start to finish.
For fans of Ghanaian music, "Hold Your Hand" is a must-listen. The track is available for download as an mp3, and it's already garnering attention as one of the hottest new releases in the genre. With its infectious melody, powerful vocals, and dynamic production, it's clear that BoiJake and Cina Soul are two artists to watch in the coming years.
In conclusion, the collaboration between BoiJake and Cina Soul on "Hold Your Hand" is a testament to the incredible talent emerging from the Ghanaian music scene. With their unique styles and undeniable chemistry, these two artists have delivered a hit that's sure to be a fan favorite for years to come. So, download the mp3 and get ready to dance to this exciting new release!
Do You Wish To Upload or Promote Your Song on Our Website?. Call Us 020 531 2345 or email us at Info@hitz360.com