What To Expect From Shatta Wale's GOG Album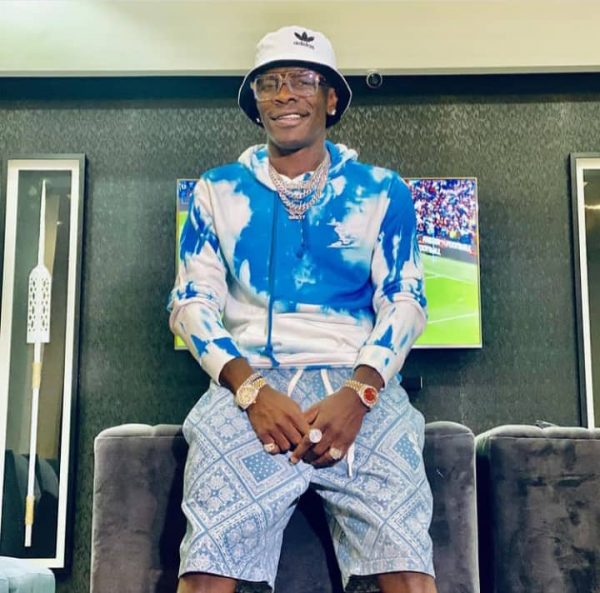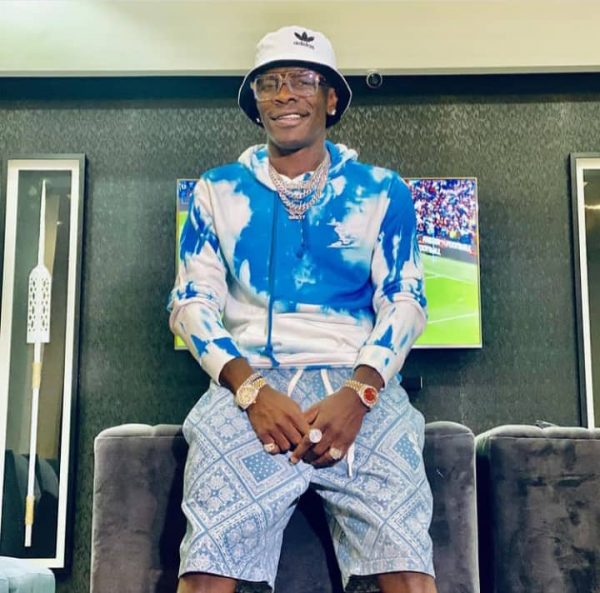 Following up with recent happenings, today is 22nd October 2021 and Shatta Wale has been remanded into police custody for a period of one week pending an alleged gunshot hoax trial. This piece of information is vital just in case this article reaches you in the near future where Shatta Wale was never released and the GOG album was never released.
Despite it all, we are all confident this issue will be resolved and the African dancehall king will return to drop it. We will use this tenure of anticipation to discuss what we should expect from the GOG album. The dancehall king began teasing the album about a year ago and up till now, an official release date is still a dream come true for fans and critics in general.
If we round up recent activities of Shatta wale, it is evident that the entire package is just right in the corner. He recently requested fans and the entire social media populace to kindly throw their loyal support behind this project because it is very special to him. Shatta Wale, who over the years has built a powerful fan empire, entertaining his fans with his songs and a yearly album accompanied by a gargantuan concert, urged his fans to rally support behind his yet-to-be-released 20-track GOG album.
In a tweet, Shatta Wale put his pride away as he begged for support from Twitter, the same platform that normally trolls him for doing "Borla" songs. His tweet reads, "Pls (please) Twitter if I release my songs and they are Borla kwraa pls support it ok cuz (because) you know borla dier we all get some for the house. Let's promote our borla. Be a proud borlian. Let's do this for mother Ghana at least so Kwame Nkrumah can smile for once in his resting place #GOG."
With all these, we all still need to hear an excuse over why the album isn't still out and he seem to have given us one already. After massively publicizing the 'Gift of God' album which subsequently heightened anticipations, he is yet to release the piece, a development that has left some fans puzzled as they wonder what could be causing the delay.
Offering an explanation on Hitz FM's Daybreak Hitz, Wednesday, the musician said the kinds of artistes he needs on the album, coupled with the fact that he is not on any label have been the challenges.
"I'm trying to spread my wings across the world. With this album, the features I want to do, I really want to get them. The key people on the album are what I'm waiting for now. It's not easy to get certain artistes on your album just like that because these are bigger artistes who are working with bigger labels", Shatta Wale said.
He continued: "I'm an independent artiste. If I had a label, everything would be working for me." Shatta Wale further remarked that although there are record labels in the country, the economic situation and how the Ghanaian music industry is structured make investment problematic.
He said: "I have labels in Ghana that could have done stuff for me but check the status of our country and the structure of the music industry; there is no money so basically, people should relax for me because it's just Shatta Wale and his team that is trying to build an album…". Based on what he hopes to achieve with the GOG album, Shatta Wale resolved to be patient. According to him, "if it'd even take me 5 years to do my GOG album, I'll use 5 years."
Another important thing we should know about is the tracklist and who makes an appearance on the album. We are also anticipating about the cover art and production credits. Shatta Wale addressed his fans and the nation through his YouTube channel as he discussed the way forward as a musician and as a stakeholder in the Ghanaian music industry. The Dancehall artist thanked the media and acknowledged their role in his brand and career.
He then announced his return from his month's hiatus from social media. He said, " About a month ago, I took a break off social media as part of management's decision.
To enable me to focus on work-related to my next album, The GOG. And so, the break was purely on professional grounds as decided by management. But today, I am happy to announce that Shatta Wale is back online. You can catch me and stay updated on all my social media platforms."
Speaking on his speculated trip to Miami, Shatta Wale said he initially travelled for vacation but work beckons as soon as he landed. He said he shot three music videos and five songs for his GOG album during his stay.
The album features international acts, including Naira Marley, Popcaan and a multiple award-winning Grammy artist (Whom he prefers to unveil at the right time). According to sources, the GOG album will feature Sarkodie and other three Ghanaian female artistes, Jay Z, Nicki Minaj, and Cardi but we don't know for now until it's official.
He shared his concern about the lack of a unique genre that attributes solely to the Ghanaian brand. His concerns deepened when business associates question the absence of a Ghanaian branded genre. He said, "I was in business meetings with different foreign stakeholders and investors. And one question they all seemed to ask was what kind of music do Ghanaians do?"
He said as a dancehall artist. His business partners still wanted to know if there was a single binding identity for Ghanaian musicians. He urged all music stakeholders to come together to create a unique genre for global attention. Shatta Wale also called for the artist to add value and make from music even when they are no longer making music. He asked his colleagues to educate and works towards monetizing their craft.
He called on DJ, media house owners ad all stakeholders to dominate the airwaves with Ghanaian music. He proposed that 90% of airwaves for Ghanaian-made music and 10% for the rest. He also suggested the decentralization of big music events involving other regions. He said this would unearth talents from all over and encourage investors to consider opening other event centres across the country.
He called on the government to consider music as a tourism avenue to increase exposure. He ended by thanking his team, sponsors and the country for their support and loyalty. Shatta Wale is set to launch his 'Gift of God' album (GOG) in the United Kingdom, London, and the capital of the Upper East Region, Bolgatanga. The GOG album happens to be the most anticipated masterpiece that the Shatta Movement Empire awaits for its release.
Coming soon !#GOGEXPERIENCE 🇬🇧 pic.twitter.com/zfScUDdIUg

— SHATTA WALE (@shattawalegh) October 9, 2021
Bolgatanga are you ready ?! 🚀🚀🔥#GOGExperience #GOGX #GOGALBUM pic.twitter.com/qfXQJwwfbl

— SHATTA WALE (@shattawalegh) October 12, 2021
Also, Shatta Wale Said his GOG album Will have 20 Songs whiles also revealing some Extra Details About the Album. revealed his intentions to retire from music to venture into new businesses and create employment as he has "made enough".
THIS #GOGALBUM WILL BE MY RETIREMENT ALBUM.
Made enough to go into new businesses and create employment for those who still want to follow the course !

— SHATTA WALE (@shattawalegh) March 31, 2021
Do You Wish To Upload or Promote Your Song on Our Website?. Call Us 020 531 2345 or email us at Info@hitz360.com