DJ Lord – This Is DarkoVibes (Mixtape)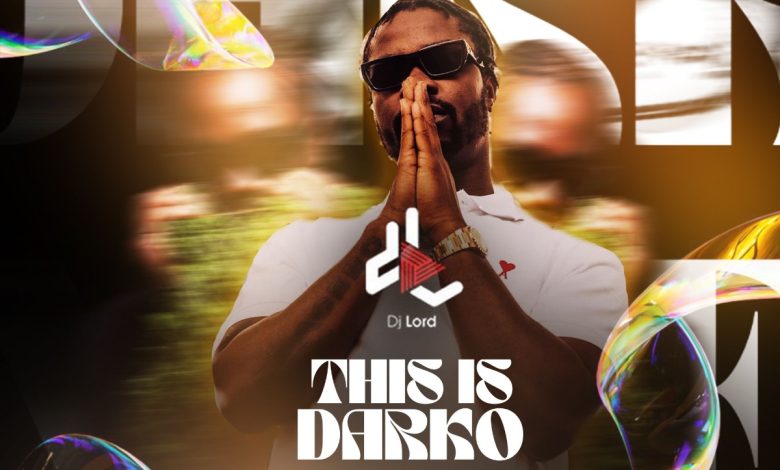 Ghanaian disc jockey DJ Lord OTB has once again graced us with his exceptional curation skills in the form of his latest mixtape, 'This Is Darkovibes.' Building on the success of his previous release, 'This Kuami Eugene,' DJ Lord OTB takes listeners on a mesmerizing journey through the musical world of Darkovibes, one of Ghana's most versatile and talented artists.
Darkovibes, known for his unique blend of Afrobeat, hip-hop, and dancehall influences, has captivated audiences with his infectious rhythms, soulful vocals, and thought-provoking lyrics. DJ Lord OTB showcases the artist's remarkable musical catalog in a way that truly highlights his versatility and creativity.
From the moment the mixtape begins, it becomes evident that DJ Lord OTB has crafted a listening experience that is both captivating and immersive. Seamlessly blending tracks from Darkovibes' discography, DJ Lord OTB creates a sonic journey that keeps listeners engaged and eager for what's to come.
As the mixtape progresses, DJ Lord OTB expertly transitions between a variety of Darkovibes' hits, showcasing the artist's ability to effortlessly move between different genres and styles. From the infectious melodies of 'Stay Woke' and 'Bless Me' to the introspective vibes of 'Emotional' and 'Different,' the mixtape takes listeners on a sonic rollercoaster ride that highlights Darkovibes' range as an artist.
One of the standout moments in the mixtape comes with the inclusion of 'Confirmed,' a collaboration with Kwesi Arthur and Joey B. This track perfectly encapsulates Darkovibes' ability to create infectious bangers that resonate with listeners. The synergy between the artists is palpable, and the energy of the track is contagious.
Throughout the mixtape, DJ Lord OTB maintains a seamless flow that ensures a cohesive listening experience. The transitions between songs are masterfully executed, allowing each track to shine while also contributing to the overall narrative of the mixtape.
'This Is Darkovibes' is more than just a mixtape; it's a celebration of an artist who has made an indelible mark on the Ghanaian music scene. Darkovibes' ability to blend genres and push creative boundaries has earned him a dedicated following both at home and internationally. DJ Lord OTB's mixtape serves as a gateway for listeners to delve deeper into Darkovibes' musical journey and discover the magic that lies within his discography.
Whether you're a longtime fan of Darkovibes or new to his music, 'This Is Darkovibes' offers an immersive experience that showcases the artist's incredible talent and musical growth. DJ Lord OTB's meticulous curation allows each track to shine, providing a captivating journey through Darkovibes' diverse and dynamic sound.
So, sit back, press play, and let DJ Lord OTB take you on an unforgettable musical adventure through the world of Darkovibes. Explore the rhythms, embrace the melodies, and allow yourself to be swept away by the magic of 'This Is Darkovibes.'
Do You Wish To Upload or Promote Your Song on Our Website?. Call Us 020 531 2345 or email us at Info@hitz360.com