DJ Lord – This Is Kuami Eugene (Mixtape)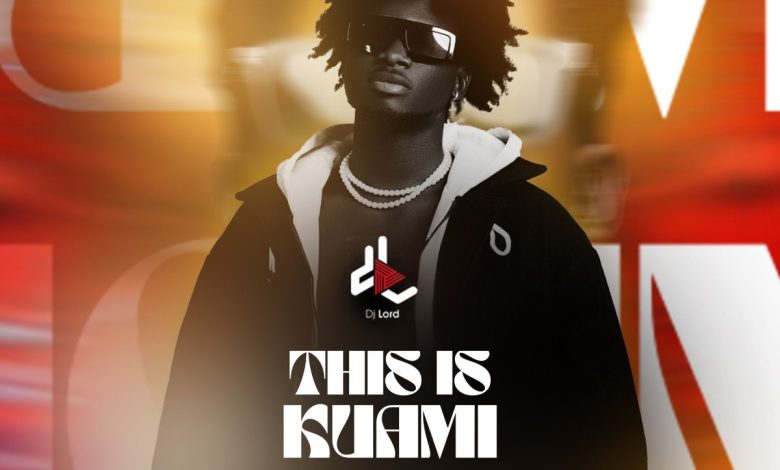 In the realm of Ghanaian music, few names shine as brightly as Kuami Eugene. The talented singer and songwriter has captured the hearts of fans all over the world with his infectious melodies and captivating performances. Now, DJ Lord presents a mixtape that celebrates the incredible talent of this rising star. Titled "This Is Kuami Eugene," this mixtape takes listeners on a 54-minute journey through the artiste's impressive discography.
From the moment the mixtape begins, it becomes clear that DJ Lord has curated a seamless blend of Kuami Eugene's best tracks. The mixtape opens with "Number," a collaboration with DJ Vyrusky and Ko-Jo Cue that sets the tone for what's to come. With its energetic beats and catchy hooks, "Number" immediately draws listeners in and showcases Kuami Eugene's ability to create infectious music that resonates with a wide audience.
As the mixtape progresses, DJ Lord flawlessly transitions between various hits from Kuami Eugene's repertoire. From upbeat tracks like "Angela" and "Wish Me Well" to soulful ballads like "Open Gate" and "Ohemaa," the mixtape offers a diverse selection of songs that highlight the artiste's versatility. Each track seamlessly blends into the next, creating a continuous flow of music that keeps listeners engaged and entertained.
One of the standout moments in the mixtape comes towards the end with the inclusion of Kuami Eugene's hit song, "Aku Shika." This track serves as the perfect conclusion to the mixtape, leaving listeners with a lasting impression of Kuami Eugene's talent and the energy he brings to his music. With its infectious rhythm and memorable lyrics, "Aku Shika" encapsulates the essence of Kuami Eugene's artistry and serves as a reminder of why he has become such a beloved figure in the Ghanaian music scene.
Throughout the mixtape, DJ Lord skillfully maintains the energy and excitement, ensuring that listeners are fully immersed in the world of Kuami Eugene's music.
The transitions between songs are seamless, creating a cohesive listening experience that showcases the artiste's growth and evolution over time. DJ Lord's expert curation allows each track to shine while also highlighting the unique qualities that make Kuami Eugene's music so special.
"This Is Kuami Eugene" is not just a mixtape; it's a celebration of an artiste who has made a significant impact on the music industry. With his distinctive voice, infectious melodies, and heartfelt lyrics, Kuami Eugene has captured the hearts of millions of fans worldwide. This mixtape serves as a testament to his talent and provides a gateway for listeners to dive deeper into his remarkable discography.
Whether you're a die-hard fan of Kuami Eugene or just discovering his music for the first time, "This Is Kuami Eugene" is a mixtape that is sure to leave a lasting impression. DJ Lord's expert curation and seamless transitions create a captivating listening experience that showcases the very best of Kuami Eugene's music. So sit back, press play, and let the music of Kuami Eugene take you on a journey you won't soon forget.
Do You Wish To Upload or Promote Your Song on Our Website?. Call Us 020 531 2345 or email us at Info@hitz360.com