Dj Mic Smith – Amapiano Madness Mix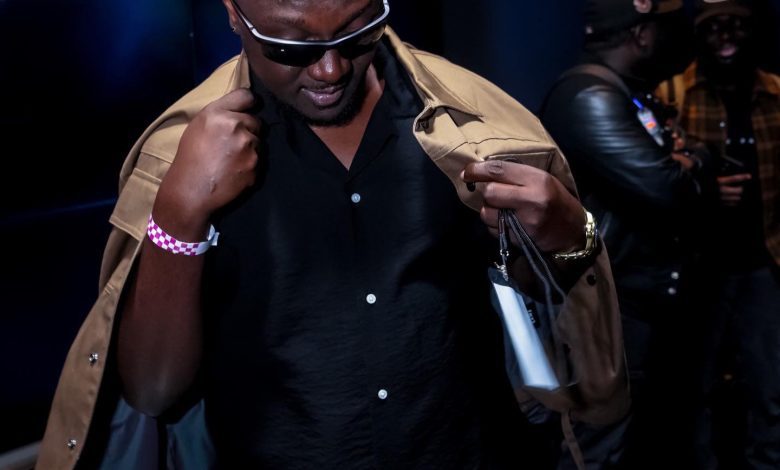 DJ Mic Smith, a talented Ghanaian DJ, has once again graced us with his exceptional skills on the turntables. This time, he presents to us a one-hour mixtape that will undoubtedly make you fall in love with the infectious sounds of Amapiano. Get ready to embark on a journey of Amapiano madness as DJ Mic Smith takes us on a musical adventure like no other.
Amapiano, a genre that originated in South Africa, has been taking the world by storm with its unique blend of deep house, jazz, and lounge music. It's characterized by its upbeat tempo, catchy melodies, and infectious rhythms that are guaranteed to get you moving on the dance floor. DJ Mic Smith has expertly curated a mixtape that showcases the very best of this genre, leaving no room for disappointment.
As a Ghanaian DJ, DJ Mic Smith has always been known for his ability to seamlessly blend different genres and create a vibe that is unmatched. With the Amapiano Madness Mixtape, he has once again proven his versatility and prowess in the art of DJing. The mixtape features a wide range of Amapiano tracks from both established artists and rising stars, ensuring a diverse and captivating listening experience.
From the moment you press play, you'll be transported to a world of pulsating beats and infectious energy. DJ Mic Smith's seamless transitions between tracks will keep you hooked from start to finish, making it impossible to resist the urge to dance along. Whether you're a fan of Amapiano or new to the genre, this mixtape is sure to captivate your senses and leave you craving for more.
One of the standout qualities of DJ Mic Smith's mixtape is his ability to create a cohesive flow throughout the entire hour. Each track blends effortlessly into the next, creating a seamless journey that keeps the momentum going. It's evident that DJ Mic Smith has put careful thought and consideration into the track selection and arrangement, resulting in a mixtape that is both enjoyable and engaging.
What sets DJ Mic Smith apart from many DJs is his passion for exploring and promoting different genres of music. While Amapiano may have originated in South Africa, DJ Mic Smith has taken it upon himself to introduce this vibrant genre to his Ghanaian audience and beyond. By including Amapiano tracks in his mixtape, he not only showcases his musical prowess but also contributes to the global recognition and appreciation of this genre.
DJ Mic Smith's Amapiano Madness Mixtape is a testament to his dedication to his craft and his commitment to delivering exceptional music experiences to his listeners. This mixtape serves as a reminder that music has no boundaries and that it has the power to unite people from different backgrounds and cultures.
Do You Wish To Upload or Promote Your Song on Our Website?. Call Us 020 531 2345 or email us at Info@hitz360.com