Biography of Legendary Muslim singer Haruna Suvina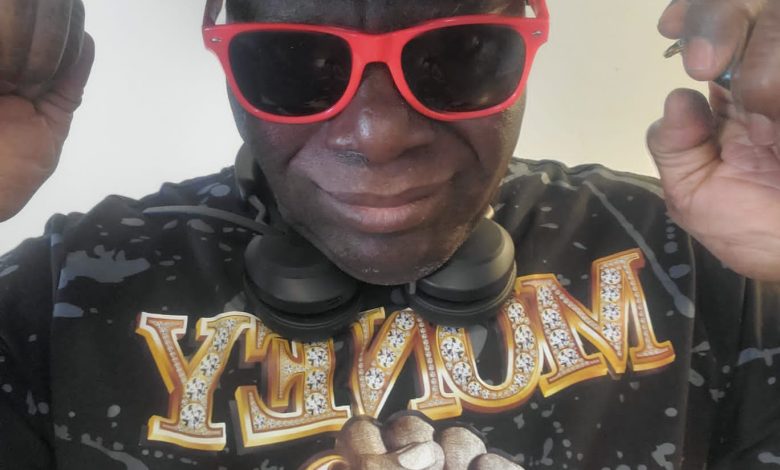 The legendary Muslim singer Haruna Suvina, who is now 60 years old and hails from the stunning landscapes of Ghana's Northern region, is a true icon in the world of music. Haruna Suvina has been making music for most of his life. Haruna Suviva's musical prowess has enthralled audiences not just within Ghana but also very far beyond the country's borders. He is revered for the beautiful melodies, meaningful lyrics, and engaging performances that he delivers. The triumphant return of this musical legend is something that fans are eagerly anticipating as rumors of his highly anticipated comeback begin to circulate in the air.
His interest in music was obvious from the time he was a young boy, which led to him beginning his career in the music industry at a young age. Haruna Suvina's musical voyage began when he was a young man, and it was heavily influenced by the extensive musical traditions of his native land. He was also pushed by an intense desire to share his voice with the rest of the world.
In the mid-1980s, he exploded onto the Ghanaian music scene with a distinctive combination of traditional Ghanaian rhythms, contemporary Afrobeat, and highlife, paired with emotionally driven lyrics. His ability to craft performances that were truly emotional and that profoundly resonated with his audience differentiated him from others in his field at the time.
Haruna Suviva's music was able to span racial, ethnic, and linguistic lines; she crafted enduring songs that conveyed profound messages of love, unity, and social conscience, and it was able to move listeners of all ages and from all walks of life.
Throughout his distinguished career, Haruna Suviva has stayed committed to conserving the essence of traditional Ghanaian music while also deftly infusing contemporary elements. This has allowed him to create music that is both timeless and innovative. Because of this careful balancing act, he won over the affection of a devoted fan base that spread beyond the borders of Ghana and across the whole African continent.
After achieving a high level of success in the music industry for a number of years, Haruna Suviva made the decision to step away from the limelight in order to spend quality time with his loved ones and refresh his creative energies. He maintained his musical artistry by writing and composing throughout this period of isolation, which served to nourish his talent. Fans, on the other hand, have been left pining for more of his emotionally powerful music ever since he stepped away from the stage, and there have been persistent whispers about his imminent return for many years. Now, in an unexpected turn of events that has been eagerly anticipated, it would appear that the iconic singer is prepared to make his reappearance, which has sent waves of excitement throughout his fanbase. Everyone is waiting with bated breath for the announcement of forthcoming shows and new music.
The influence that Haruna Suviva has had on the music of Ghana cannot be overstated. He has worked his way into the very fabric of the country's culture and has been an inspiration to a vast number of up-and-coming musicians, encouraging them to achieve their musical aspirations. Respect and admiration that go well beyond the area of entertainment have been garnered by him as a result of his unshakable dedication, which he displays via his music, to fostering togetherness and understanding among individuals whose backgrounds are vastly different from one another.
As Haruna Suviva gets ready to resume his place in the spotlight, it is abundantly clear that his music and message will continue to reverberate with listeners of a younger generation. As the icon makes his triumphant return to the stage to perform the signature set he is so well known for, his comeback is certain to be a watershed occasion in the annals of Ghanaian music history. Keep a close eye on this place, as we will provide you with the most recent information regarding the long-awaited return of Haruna Suviva. The world is waiting with bated breath for this musical genius to deliver the kind of heartfelt songs and profound lyrics that can only come from him.
Do You Wish To Upload or Promote Your Song on Our Website?. Call Us 020 531 2345 or email us at Info@hitz360.com