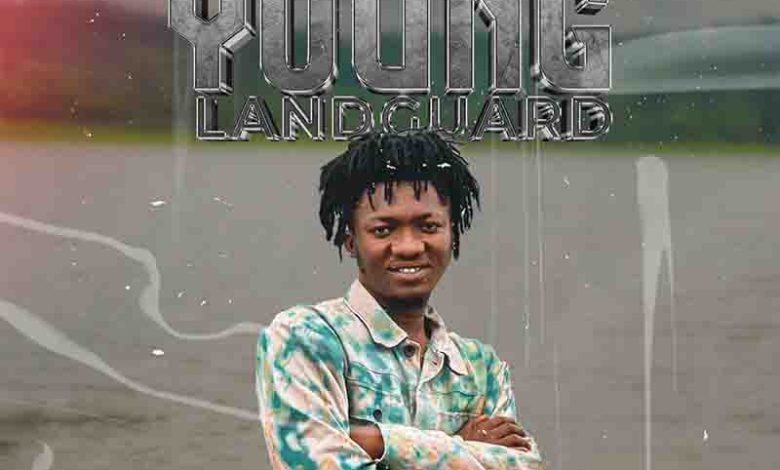 Kwesi Amewuga, the gifted rapper, has once again left music enthusiasts in awe with his latest release, an enthralling single titled "Focus." This mesmerizing track is a part of his highly anticipated studio album "Young LandGuard," where he showcases his prowess as a lyrical maestro.
"Focus" is more than just a song; it's an artistic expression that takes listeners on a captivating journey through Kwesi Amewuga's mind. Through carefully chosen words and an alluring beat, he paints a vivid picture of his thoughts and experiences, inviting fans to immerse themselves in the emotional landscape he creates.
Amewuga's distinctive style and delivery have become a testament to his dedication to the art form. With every verse, he effortlessly weaves intricate rhymes and flows, displaying a depth of skill that is rare in today's music scene. It is evident that he has poured his heart and soul into "Focus," making it a true reflection of his passion for his craft.
As the title suggests, "Focus" delves into the concept of staying committed to one's goals and aspirations. Amewuga's lyrics offer insightful wisdom, urging listeners to persevere in the face of challenges and distractions. The song serves as an empowering anthem, inspiring individuals to maintain their vision and work diligently towards their dreams.
The "Young LandGuard" album, of which "Focus" is a prominent track, is a testament to Kwesi Amewuga's evolution as an artist. It showcases his growth and versatility, exploring a myriad of themes and musical styles that appeal to a broad audience. Through this project, he demonstrates that he is not only a rapper but a multifaceted musician capable of connecting with diverse listeners.
What sets Kwesi Amewuga apart from his contemporaries is his ability to create music that resonates on a deeper level. While many artists focus solely on catchy hooks and trendy sounds, Amewuga prioritizes substance and authenticity. His lyrical prowess is matched by a genuine desire to connect with his audience, making his music a profound experience for those who lend their ears.
"Focus" serves as a testament to the power of music as a medium for self-expression and connection. As listeners immerse themselves in the song's mesmerizing rhythm and thought-provoking lyrics, they are transported into the heart and mind of Kwesi Amewuga. In this journey, they discover that his music not only entertains but also enlightens, leaving a lasting impact on their hearts and minds.
"Focus" is an exemplary addition to Kwesi Amewuga's already impressive discography. It is a track that showcases his exceptional talent as a rapper and his dedication to crafting meaningful music. As he continues to captivate audiences with his artistry, "Focus" undoubtedly stands as a remarkable testament to the boundless potential of Ghanaian music on the global stage.
Listeners are encouraged to delve into the mesmerizing world of Kwesi Amewuga's "Focus" and experience firsthand the brilliance of this extraordinary Ghanaian rapper. The "Young LandGuard" album promises to be a captivating musical journey, and "Focus" is just the tip of the iceberg that reveals the immense talent of this rising star in the world of music. So, enjoy and download the soul-stirring mp3 single as Kwesi Amewuga invites us all to focus on our dreams and passions, igniting the flame of inspiration within each one of us.
Do You Wish To Upload or Promote Your Song on Our Website?. Call Us 020 531 2345 or email us at Info@hitz360.com