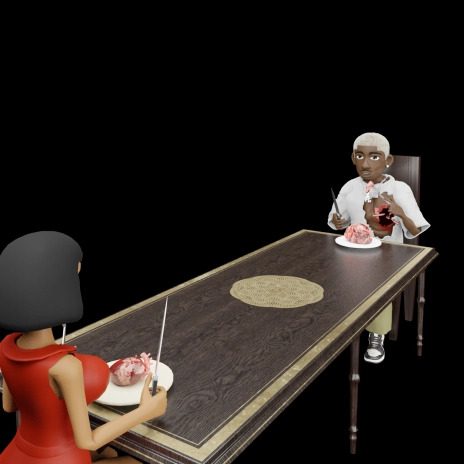 In the world of music, there are artists whose talents transcend boundaries, leaving audiences spellbound by their melodies and lyrics. One such gifted artist is RJZ, a rising star from Ghana, whose latest single, "Emotional Murder," is taking the music scene by storm. With production credit to Nxwrth, RJZ proves his prowess once again with this captivating new track.
The Ghanaian recording artiste, RJZ, is no stranger to the music industry. He has been making waves with his unique style and heartfelt performances that connect with listeners on a profound level. "Emotional Murder" is a testament to his exceptional skills and the dedication he puts into his craft.
The song instantly captures the listener's attention with its soulful tunes and relatable lyrics. RJZ has a way of expressing emotions through his music that resonates with people from all walks of life. "Emotional Murder" is no exception as it delves into the complexities of human relationships and the internal struggles one might face when dealing with heartbreak and loss.
The production credit goes to Nxwrth, a talented music producer known for his innovative beats and ability to bring out the best in artists. With this collaboration, RJZ's vocals soar to new heights, blending seamlessly with Nxwrth's exceptional production, resulting in a harmonious and mesmerizing listening experience.
"Emotional Murder" invites listeners on an emotional journey, touching upon themes of love, betrayal, and the aftermath of a broken heart. RJZ's evocative storytelling and emotive delivery leave an indelible mark on the hearts of those who immerse themselves in the song.
What sets RJZ apart is not only his exceptional talent but also his authenticity as an artist. He wears his heart on his sleeve, baring his soul through his music, and inviting listeners to connect with his experiences. It is this vulnerability and honesty that make his songs so relatable and resonate with a wide audience.
As "Emotional Murder" continues to gain traction and positive reviews, RJZ's star power is undoubtedly on the rise. His dedication to his artistry and his ability to create music that transcends cultural boundaries are commendable and will undoubtedly solidify his place in the industry.
In conclusion, RJZ's latest single, "Emotional Murder," is a testament to his exceptional talent as a Ghanaian recording artiste. With production credit to Nxwrth, the song weaves a powerful narrative of love, heartbreak, and the complexities of human emotions. RJZ's heartfelt vocals combined with Nxwrth's innovative production create a captivating musical experience that leaves a lasting impression on the listener.
"Emotional Murder" is more than just a song; it is a heartfelt expression of RJZ's artistry and an invitation to join him on a poignant journey through the depths of human emotion. With his star on the rise, RJZ is undoubtedly an artist to watch out for in the music industry. So, listen to this soul-stirring track, and let RJZ's music speak to your heart and soul.
Do You Wish To Upload or Promote Your Song on Our Website?. Call Us 020 531 2345 or email us at Info@hitz360.com