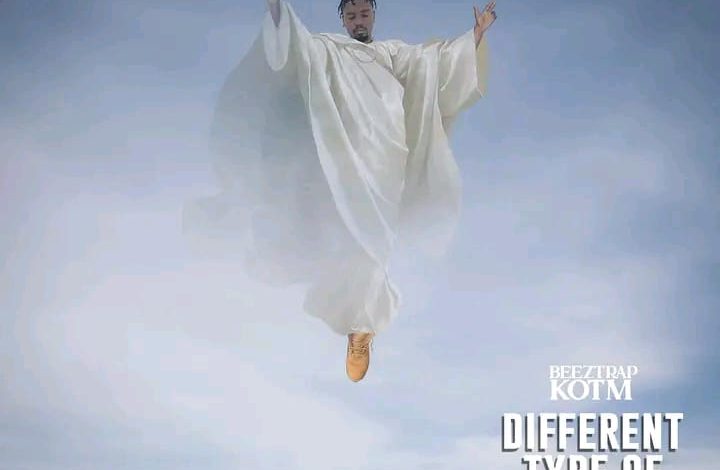 Ghanaian rapper and proud signee of Life Living Records, Beeztrap KOTM, has once again mesmerized the world of music with his latest offering, "Emotions." This soulful track is featured on his newly released extended play project titled "Different Type Of Gangster." Through "Emotions," Beeztrap KOTM skillfully unravels the intricacies of the human soul, presenting a profound and introspective journey that strikes a chord with listeners.
"Emotions" exhibits Beeztrap KOTM's remarkable ability to blend heartfelt storytelling with evocative melodies, creating an immersive experience that leaves a lasting impact. The song's sincere and emotive verses take listeners on a captivating ride through the artist's emotions, drawing from his own experiences to craft a relatable narrative that transcends cultural and geographical boundaries.
As we listen to "Emotions," we find ourselves confronted with the universal truths of joy, pain, love, and struggle. Beeztrap KOTM's candid approach to expressing human emotions fosters a sense of empathy and unity among his audience. It serves as a reminder that, regardless of our backgrounds, we all share the common thread of being human and experiencing a wide array of emotions.
The EP "Different Type Of Gangster" is a testament to Beeztrap KOTM's artistic growth and versatility. With each track, including "Emotions," he fearlessly explores a diverse range of themes, unearthing the complexities of life with every word he utters. This project stands as a testament to the rapper's dedication to authenticity and his commitment to delivering meaningful content that resonates with his listeners.
As we immerse ourselves in the captivating soundscape of "Emotions," we are compelled to reflect on our own emotional journeys. Beeztrap KOTM's ability to encapsulate a plethora of emotions within a single track is awe-inspiring, as he lays bare his vulnerabilities and invites us to do the same.
We urge you to listen to "Emotions" and allow the heartfelt verses to speak to your soul. Take a moment to embrace the feelings that the song evokes and share your thoughts with us. Beeztrap KOTM values the connection he has with his audience and cherishes the feedback he receives.
"Emotions" is a testament to Beeztrap KOTM's prowess as an artist and his commitment to using music as a medium to explore the depth of human emotions. We anticipate that this talented rapper will continue to captivate us with his authenticity and compelling storytelling, leaving an indelible mark on the global music landscape.
So, without further ado, hit play and let "Emotions" take you on a soul-stirring journey that will leave you moved and inspired.
Do You Wish To Upload or Promote Your Song on Our Website?. Call Us 020 531 2345 or email us at Info@hitz360.com