Beeztrap KOTM – Losing Faith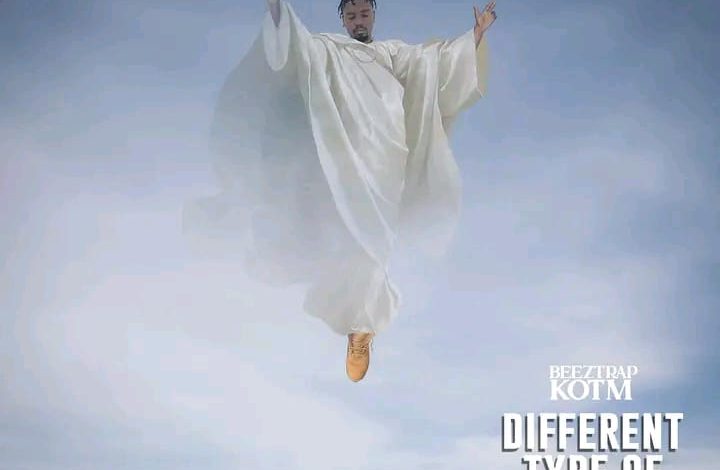 Ghanaian rapper and Life Living Records signee, Beeztrap KOTM, has once again graced the music world with a powerful and emotionally charged song titled "Losing Faith." The track is part of his recently released extended play project titled "Different Type Of Gangster." With "Losing Faith," Beeztrap KOTM delves deep into his thoughts and experiences, presenting a poignant narrative that resonates with listeners on a profound level.
In "Losing Faith," Beeztrap KOTM showcases his lyrical prowess, drawing from personal struggles and triumphs to craft a track that evokes raw emotion. The song's heartfelt verses are accompanied by soulful beats, creating an atmosphere that allows listeners to immerse themselves in the artist's journey. Beeztrap KOTM's ability to blend evocative storytelling with captivating melodies sets him apart as an exceptional talent in the rap and hip-hop landscape.
As we listen to "Losing Faith," we are invited to reflect on our own lives and confront the moments of doubt and uncertainty that we all encounter at times. Beeztrap KOTM's willingness to share his vulnerability through his music is commendable, as it encourages a sense of connection and understanding among his audience.
The EP "Different Type Of Gangster" is a testament to Beeztrap KOTM's artistic growth and versatility. It explores a range of themes, from personal introspection to social commentary, all while maintaining a distinct and authentic sound that is uniquely his own. "Losing Faith" serves as a standout track that exemplifies the depth and sincerity present throughout the entire project.
As fans and music enthusiasts, we are privileged to have artists like Beeztrap KOTM who use their platform to create meaningful and impactful art. "Losing Faith" is not just a song but an experience that leaves a lasting impression, encouraging us to confront our emotions and find solace in the power of music.
We encourage you to take a moment to listen to "Losing Faith" and allow the moving verses and melodies to resonate with you. Share your thoughts and feelings about the song, as Beeztrap KOTM values feedback and connection with his audience.
"Losing Faith" is a testament to Beeztrap KOTM's artistry and his ability to captivate listeners with his authentic storytelling and soul-stirring music. We look forward to witnessing his continued growth and success in the music industry and anticipate the impact he will undoubtedly make with his remarkable talent.
So, without further ado, press play and let "Losing Faith" take you on an emotional journey that will stay with you long after the song fades away.
Do You Wish To Upload or Promote Your Song on Our Website?. Call Us 020 531 2345 or email us at Info@hitz360.com