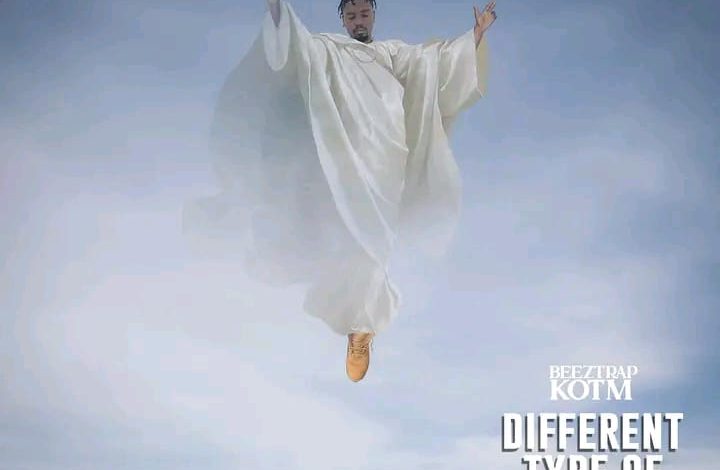 Ghanaian rapper and esteemed signee of Life Living Records, Beeztrap KOTM, has once again graced the music scene with a poignant and soulful track titled "Save Me." This powerful song is featured on his recently released extended play project, "Different Type Of Gangster." Through "Save Me," Beeztrap KOTM bares his heart and soul, delivering a heartfelt plea for redemption and a ray of hope to his listeners.
"Save Me" showcases Beeztrap KOTM's lyrical brilliance and his unique ability to communicate raw emotions through his music. The song's evocative verses are paired with captivating beats, creating an immersive sonic experience that pulls the audience into the rapper's world.
With vulnerability and honesty, Beeztrap KOTM delves into his own struggles and confronts the challenges he has faced on his journey. Through his lyrical prowess, he paints a vivid picture of the hardships he has endured, making "Save Me" a relatable anthem for anyone who has experienced adversity and yearned for salvation.
As we listen to "Save Me," we are compelled to reflect on our own moments of vulnerability and the times when we sought solace and redemption. Beeztrap KOTM's ability to connect with his audience on such a personal level is a testament to his authenticity as an artist.
"Different Type Of Gangster," the EP from which "Save Me" is lifted, showcases Beeztrap KOTM's artistic growth and evolution. The project is a testament to his commitment to delivering music that not only entertains but also resonates with the human spirit. With each track, including "Save Me," he implores his listeners to face their demons and find strength in the face of adversity.
We encourage you to listen to "Save Me" and allow the powerful words and melodies to seep into your soul. Take a moment to immerse yourself in the emotional journey that Beeztrap KOTM has crafted and share your thoughts with us. As an artist, he values the connection he has with his audience and cherishes the impact his music has on others.
"Save Me" is a testament to Beeztrap KOTM's artistry and his dedication to using music as a platform to address universal themes of struggle, redemption, and hope. We anticipate that this talented rapper will continue to make waves in the music industry and inspire countless hearts with his powerful storytelling.
So, without further ado, hit play and let "Save Me" take you on a profound and moving musical journey that will linger in your thoughts long after the song ends.
Do You Wish To Upload or Promote Your Song on Our Website?. Call Us 020 531 2345 or email us at Info@hitz360.com