Prophet Oduro Accuses Mahama Of Worshipping Dieties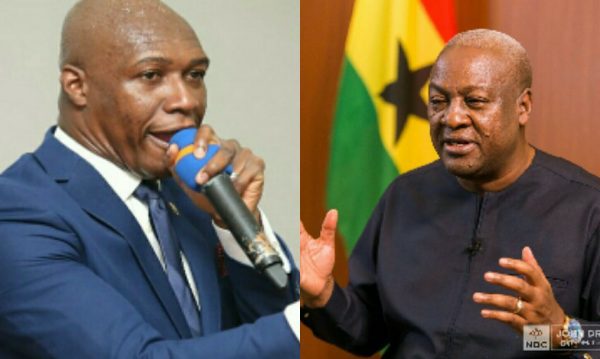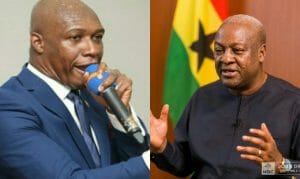 Prophet Oduro Accuses Mahama Of Worshipping Dieties. Vote massively on Dec 7 for the president who declares days of national fasting and prayers and not someone who worships deities – Prophet Oduro
Prophet Dr. Kofi Oduro of Alabaster International Ministry fame has plainly indicated that Ghanaians are not ready to vote for a leader who do not take pride in the promotion of religious activities in the country.
Speaking from the Amponsah Memorial Temple of his church on Sunday, November 29, 2020, Prophet Dr. Kofi Oduro told his church members that on December 7, 2020, when they line up at the various polling stations to cast their ballots, they should take away their political party spectacles and vote for a true leader.
Prophet Dr. Kofi Oduro was speaking on the theme: Seven thematic areas every Ghanaian voter should consider before voting for anybody in the election.
He adds that God has already chosen the leader for the country, but it is unto the citizenry to ensure God's choice manifests physically.
"On the 7th of December, God has already chosen that particular leader whether you like it or not. Just go and vote wisely and when you finally exercise that franchise, don't come back and complain because you made that choice yourself". He added
Prophet Dr. Kofi Oduro again told his church members to look for leaders with the fear of God like the late Professor John Evans Fiiifi Atta Mills. According to him, when such leaders rule, the country progresses.
"The fear of God. Vote for a leader and political party with the fear of the Lord. We need a leader that acknowledges God, not the one who worships deities. Vote for a character like the late Ata Mills, who can declare days of national fasting and prayers. We need a faithful leader". Prophet Kofi Oduro disclosed.
With the issue of national fasting and prayers, don't forget that Ghana's incumbent president in the person of Akufo Addo in the era of COVID-19 declared days of fasting and prayers basically for God to protect the citizenry.
Therefore, one doesn't need a rocket scientist to decode that what Prophet Kofi Oduro said goes a long way to throw his support for NPP and Akufo Addo, cetris paribus!!. Prophet Oduro Accuses Mahama Of Worshipping Dieties.
Do You Wish To Upload or Promote Your Song on Our Website?. Call Us 020 531 2345 or email us at [email protected]