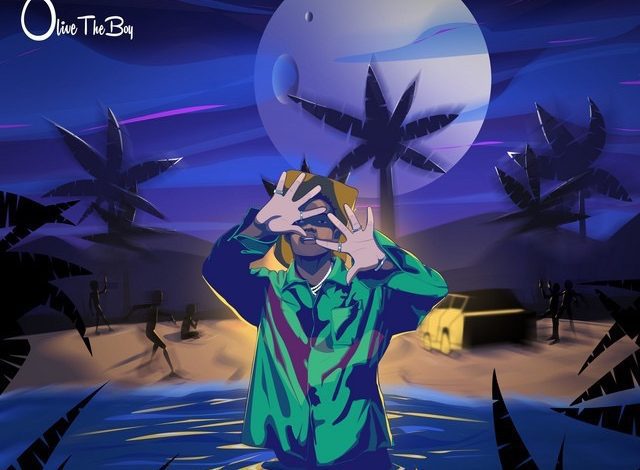 Ghanaian afrobeat artist Olive the Boy has been making waves in the music industry with his distinct style and soulful melodies. His latest release, "Avana" EP, has introduced listeners to his unique blend of catchy beats and heartfelt lyrics. One of the standout tracks from this EP is "GOODSIN," a song that showcases Olivetheboy's talent as both a singer and songwriter.
The song begins with a memorable hook that instantly grabs the listener's attention. Olivetheboy sings, "Loving you girl no get holiday, I do am all day, every day." These lyrics immediately establish the theme of the song – a passionate love that knows no bounds. The artist's smooth vocals and melodic delivery create an enchanting atmosphere that draws the listener in.
In the verse, Olivetheboy continues to express his deep affection for his love interest. He sings, "I need no one like I need ya, Oh no no!" These words convey a sense of longing and desire, emphasizing the intensity of his emotions. The use of repetition in the lyrics further reinforces this sentiment, making it resonate with the audience.
As the chorus hits, Olivetheboy introduces an infectious rhythm that is impossible to resist. He sings, "Shower body down and come to my lover, oh laa laa. Make I dirty you well with my love, oh laa laa laa." These lines beautifully capture the essence of the song – an intimate connection between two people. The combination of Olivetheboy's captivating voice and the irresistible melody creates a euphoric experience for the listeners.
The bridge of the song adds an interesting twist. Olivetheboy invites his love interest to "hop on my bed let sin" and emphasizes that it's a "good sin, Alhamdulillah." This unexpected reference to religious praise adds a layer of complexity to the song. It suggests that sometimes, breaking the rules and indulging in forbidden love can still be a beautiful experience when it is consensual and genuine.
Throughout "GOODSIN," Olivetheboy showcases his ability to create a captivating afrobeat sound. The production, handled by BeatzVampire, perfectly complements Olivetheboy's vocals, blending modern elements with traditional Afrobeat influences. The result is a seamless fusion of catchy rhythms and heartfelt lyrics that will leave listeners wanting more.
Do You Wish To Upload or Promote Your Song on Our Website?. Call Us 020 531 2345 or email us at Info@hitz360.com