Reasons You Shouldn't Vote For John Dumelo If You Have Sense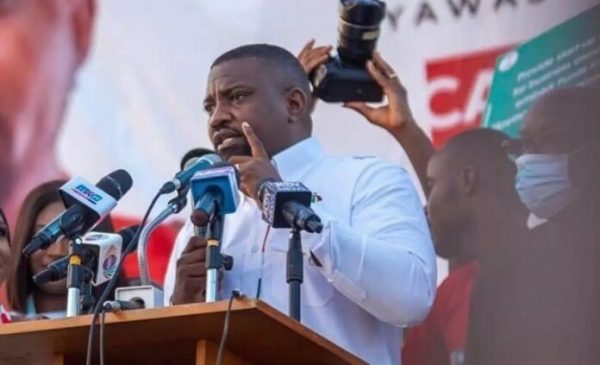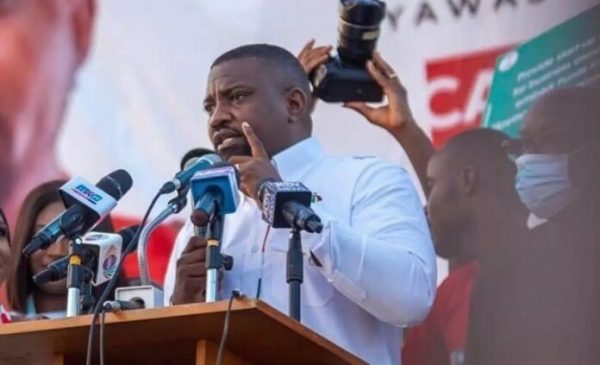 Reasons You Shouldn't Vote For John Dumelo If You Have Sense. Generally, I firmly believe that the quality of the performance of the members of Ghana's National Assembly or Parliament leaves much to be desired. But so is it even here in the United States of America, where their democratic culture is over two-hundred years old, that is, if one considers democracy as the patrimonial property of the Aryan White Man.
John Dumelo as we all know got no single idea about the basics of our modern day democratic system. The greatest joke in the history of Ghana's political timeline seemed to have gotten a new addition when John Dumelo Stood up to contest for Member of Parliament for the Anyaa-Sowutuom Constituency, in the Greater-Accra Region.
We don't even know the exact motive for Mr. Dumelo's decision to gun for Parliament on the dirty-green ticket of the National Democratic Congress. If honesty is to prevail alongside logic, all humans with a brain will conclude that Mr. Dumelo is scarcely a parliamentary material or the sort of bona fide Ghanaian citizen who ought to be representing the inhabitants or residents of any constituency in the country.
Just incase you want to know why, here's a reasonable well drafted and logical reasons why you should never vote for that simple pathetic opportunist.
First of all, We haven't forgotten about the V8. I don't know about you but yes don't vote for him. He boldly looked in the eyes of the universe and pocketed a state vehicle from his corrupt Green political gangsters and when he was caught it was nothing but drama. Dumelo in two separate interviews has given two different and contradictory accounts of how he acquired the vehicle.
During his first narrative, three years ago, on Joy News, the actor stated that at a regular routine maintenance of the vehicle in question, he had a call from a National Security operative stating that the vehicle he had bought belonged to the state.
"In February, I had just gone for my routine maintenance, check-up, servicing and I went back home. I got a call and they were saying some people were by the car saying the car is for the state and I asked how is that possible? So I called the people I bought it from and I asked what was going on…I went to the servicing area and they said the car is for the state and I said ok take it; they took it, went back for my money and that was the end of story," he narrated.
But now on Citi TV, the actor cum politician says there were scratches on the vehicle so his mechanic advised that they spray the car to a different colour, to which he agreed.
He explained that he was at home when he was called by his mechanic asking him to come over because some National Security operative had requested his presence.
"I got there and they said for this vehicle (sic), it's for the National Security. I asked for an explanation and they entered the chassis number and then in the chassis number it read 'imported for the National Security'…" John Dumelo told Citi News on Tuesday, June 23, 2020.
He explained that he called the gentleman that sold the SUV to him and told him what the National Security operatives were saying. Then the seller replied that he would get back to him because he wanted to deal with the National Security first.
Dumelo explained further that after that initial interaction with National Security, the security operatives began harassing him, then eventually, they took the vehicle away.
https://twitter.com/RexOmarrr/status/1275753140755795975?ref_src=twsrc%5Etfw%7Ctwcamp%5Etweetembed%7Ctwterm%5E1275852977035673600%7Ctwgr%5E%7Ctwcon%5Es2_&ref_url=https%3A%2F%2Fwww.ghanaweb.com%2FGhanaHomePage%2FNewsArchive%2FDid-John-Dumelo-lie-about-the-V8-saga-989605
I don't know if you will still vote for this clone of an individual come 7th December.
Secondly, we are dealing with an actor. No one will ever doubt his admittedly quite remarkable acting skills, John Dumelo is just another ordinary street-brawling NDC thug who ought to be raking garbage in sanitation-challenged places in the Greater-Accra Metropolis like Edwin Nii Lante Vanderpuye's Odododiodio Constituency or the Chorkor District of Accra.
Not very long ago, for example, Mr. Dumelo was widely reported to be advocating physical violence against some of his political opponents. This is the profile of a veritable bigtime buffoon, not a serious heavy-lifting politician or statesman. This social parasite must not be representing anybody on any day in our august National Assembly. And I bet Shirley Botchwey, my favorite "Ganyobi," got it down pat this time around.
In other words, it is very obvious that the popular actor is an overnight political scam-artist without any substantive message or agenda, just like his prime mover and benefactor, Candidate Mahama, who has been shamelessly running on the achievements of President Addo Dankwa Akufo-Addo, in the main, the highly successfully implemented fee-free Senior High School System, which Candidate Mahama had initially fiercely opposed but finally came out in the last minutes to run his mouth about how he was the first to implement the policy.
Also, we are well aware of how much of an outcast John Dumelo is. You see, shortly after he was exposed by a member of the ruling New Patriotic Party for registering to represent the residents and citizens of the Ayawaso-West-Wuogon Constituency, where he had never lived nor was ever known to be a taxpayer, the first gut reaction of Mr. Dumelo, by way of a political strategy, was for the latter to quicky scurry across the Volta River into the Hohoe Municipality, where one of his parents, or perhaps even both of them, presumably, had been born in order to use his mickey-mouse fame and popularity to hog the Hohoe parliamentary seat on the ticket of the Mahama-led main opposition National Democratic Congress.
Obviously, this opportunistic attempt to win or cannibalize undeserved power for the National Democratic Congress did not work in the Hohoe Municipality, for the Hohoeians were no pushovers to be facilely awed by Mr. Dumelo's tinsel-town fame and popularity.
Which also explains why this brassy Mahama shill is back in the Ayawaso-West-Wuogon Constituency, where Mr. Dumelo has been campaigning without any well-thought-out economic development plan or agenda, except such arrant nonsense as giving up half of his salary as a parliamentarian, that is, in the highly unlikely event of clinching the Ayawaso-West-Wuogon parliamentary seat, come December 7, 2020, for use in some dubious or nondescript community service in this constituency of a sizable percentage of the most highly educated Ghanaian citizens.
Well, John Dumelo and his kleptocratic National Democratic Congress' sponsors cannot hide behind the façade of the decidedly ramshackle Ghana Film Industry, whose development successive governments of the Social Darwinian National Democratic Congress have done a diddly little to absolutely nothing to promote.
Most importantly, he's no match to his opponents. There is absolutely no need to argue over the stark fact that venturing into the 2020 Parliamentary Election, Mr. Dumelo is absolutely no match intellectually, professionally and politically for Mrs. Lydia Seyram Alhassan-Agyarko, the parliamentary incumbent of the Ayawaso-West-Wuogon Constituency and widow of the well-respected NPP-MP, Mr. Emmanuel Kyeremateng-Agyarko.
But even more farcical, pressuring Ms. Shirley Ayorkor Botchwey, the voluntarily outgoing or retiring New Patriotic Party's Member of Parliament for the Anyaa-Sowutuom Constituency to apologize for putting Mr. Dumelo where he properly belongs is tantamount to unpardonably insulting the intelligence of both the highly enlightened eligible voters and residents of the Ayawaso-West-Wuogon Constituency and the Ghanaian electorate, at large, by shamefully reducing the very adult business of parliamentary culture to a mere popularity contest.
About the only compelling may very well be predicated on the widely reported thievish-gifting of some two or three taxpayer-owned four wheelers to him by former President John Dramani Mahama or his assigns, in much the same way that the most pathologically corrupt Fourth-Republican Ghanaian leader has been known to frivol the Ghanaian taxpayer's money on purchasing plush homes and expensive four-wheelers for political sidekicks like Madam Akua Donkor, Founding Presidential Candidate of the so-called Ghana Freedom Party (GFP), and movie industry fixtures and putative "Slay Queens" like Ms. Tracey Boakye. Reasons You Shouldn't Vote For John Dumelo If You Have Sense.