O'Kenneth & XlimKid – Yenko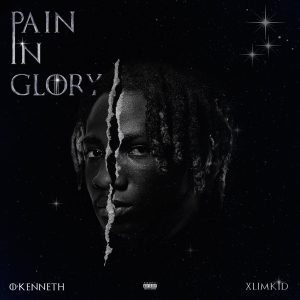 Ghanaian Asakaa rappers O'Kenneth and Xlimkid have released an outstanding track titled "Yenko" as part of their collaborative EP "Pain In Glory." The song combines engaging lyrics and impressive delivery, showcasing their unique style within the Asakaa subgenre.
"Yenko" is a captivating and relatable track that delves into the experiences and aspirations of the artists. O'Kenneth and Xlimkid share their perspectives on life, ambition, and the challenges they've faced on their journeys.
The Asakaa movement has made a significant impact on the Ghanaian music scene, offering a platform for artists to express their narratives and creativity. O'Kenneth and Xlimkid are celebrated figures within the movement, known for their lyrical dexterity and storytelling abilities.
In "Yenko," the artists encourage listeners to remain focused on their goals and dreams despite obstacles and distractions. The song's production complements the storytelling, creating a seamless and immersive listening experience.
For those who appreciate music with authentic storytelling and an inspiring message, "Yenko" is a must-listen. The track embodies the resilience and determination that have become synonymous with the Asakaa subgenre.
As Asakaa music continues to gain recognition, "Yenko" by O'Kenneth and Xlimkid serves as a testament to its storytelling power and ability to connect with audiences. Download the track to experience its engaging narrative and share it with others who can relate to its message of ambition and perseverance.