O'Kenneth & XlimKid – Get Better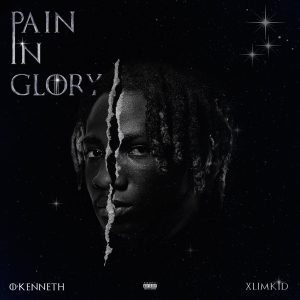 Ghanaian Asakaa rappers O'Kenneth and Xlimkid have presented a remarkable track titled "Get Better" as part of their collaborative EP "Pain In Glory." The song carries a message of hope, perseverance, and personal growth.
"Get Better" is an inspiring and motivating track that encourages listeners to keep pushing forward, no matter the challenges they face. O'Kenneth and Xlimkid share their own experiences and lessons, making it relatable to a wide audience.
The Asakaa subgenre of Ghanaian drill music has gained recognition for its authentic storytelling and unique style. O'Kenneth and Xlimkid are notable figures in the Asakaa movement, known for their lyrical prowess and engaging delivery.
In "Get Better," the artists reflect on their journeys and how they've overcome obstacles to become better versions of themselves. The production is expertly executed, enhancing the song's powerful message.
For those who appreciate music that inspires personal growth and resilience, "Get Better" is a perfect choice. The track serves as a reminder that challenges are part of the journey, and with determination and a positive attitude, things can indeed get better.
As Asakaa music continues to make an impact, "Get Better" by O'Kenneth and Xlimkid showcases the genre's potential to inspire and uplift. Download this track to experience its motivational message and share it with others who may benefit from its positive outlook.