O'Kenneth & XlimKid – Simple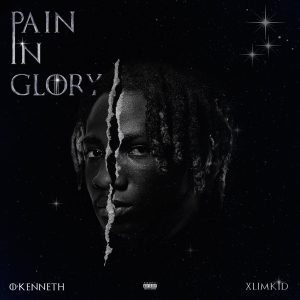 Ghanaian Asakaa rappers O'Kenneth and Xlimkid have delivered a remarkable track titled "Simple" as part of their collaborative EP "Pain In Glory." The song captures their unique style and lyrical prowess within the Asakaa subgenre.
"Simple" is a compelling track that dives into various aspects of the artists' lives, offering insights into their experiences, aspirations, and the realities they face. O'Kenneth and Xlimkid bring their storytelling skills to the forefront, connecting with listeners on a personal level.
The Asakaa movement has played a significant role in shaping the contemporary Ghanaian music scene, providing a platform for artists to share their stories and creative expressions. O'Kenneth and Xlimkid have gained recognition for their ability to craft compelling narratives and captivate audiences with their music.
In "Simple," the artists navigate themes of ambition, relationships, and personal growth, all while maintaining their distinctive Asakaa sound. The production of the song complements the storytelling, resulting in a well-rounded and immersive listening experience.
For those who appreciate music with depth and relatable content, "Simple" is a must-listen. The track embodies the essence of Asakaa music, known for its authenticity and its ability to resonate with a wide range of audiences.
As the Asakaa movement continues to make its mark in the music world, "Simple" by O'Kenneth and Xlimkid stands as a testament to the storytelling power of the genre. Download the track to experience its engaging narrative and share it with others who can relate to its themes of ambition and personal journey.
Do You Wish To Upload or Promote Your Song on Our Website?. Call Us 020 531 2345 or email us at [email protected]