Obaapa Gladys – Nipa Ye Cobra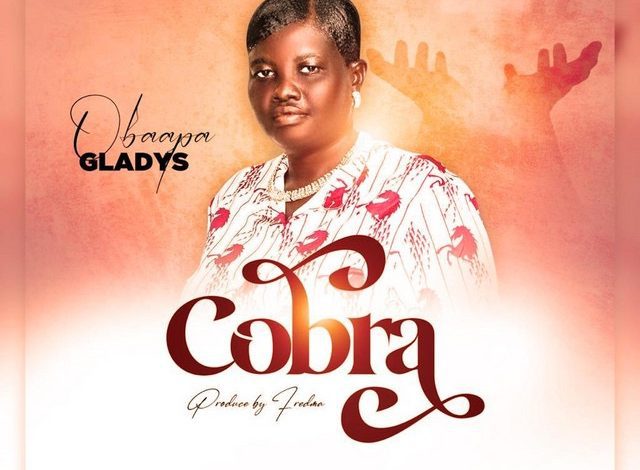 Ghanaian gospel musician Obaapa Gladys has released a captivating song titled "Nipa Ye Cobra," which has gained popularity on TikTok in Ghana. The song's lyrics carry a profound message, warning listeners to be cautious and not to trust anyone blindly, as even those close to you can be treacherous, just like a cobra.
"Nipa bi Y3 Cobra" serves as a reminder of the need for discernment and wisdom when navigating relationships and interactions with others. Obaapa Gladys delivers this message through soul-stirring gospel music, blending meaningful lyrics with powerful vocal expressions.
The song's catchy and memorable tune, combined with its thought-provoking lyrics, has made it a favorite on social media platforms like TikTok. Its popularity underscores the relevance of its message, resonating with people who appreciate the importance of being cautious and discerning in their interactions with others.
Obaapa Gladys's musical artistry shines through in "Nipa Ye Cobra," and her ability to convey a meaningful message through her music is commendable. Gospel music has a unique way of reaching the hearts of listeners, and this song is no exception, as it encourages reflection on the nature of trust and human relationships.
As "Nipa Ye Cobra" continues to make waves in Ghana and beyond, it serves as a testament to the power of music to convey important life lessons and inspire thoughtfulness in its audience. This song is not just an enjoyable piece of music but also a valuable reminder to be vigilant in our dealings with others.