Fati – Kolomental Ft. Kuami Eugene & Cina Soul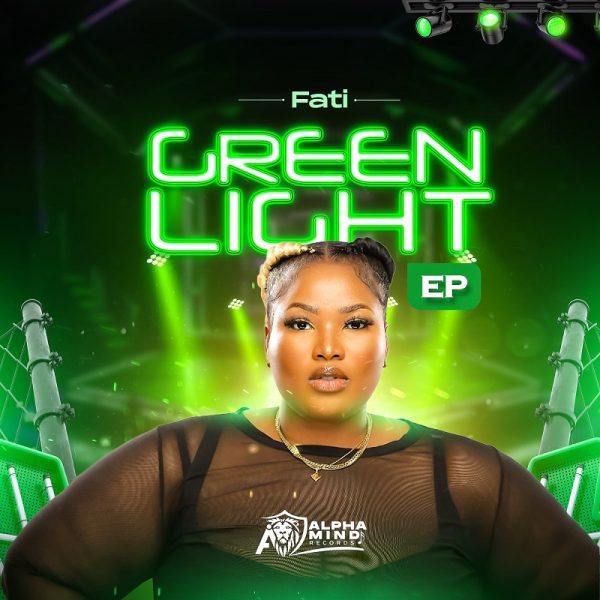 Ghanaian singer-songwriter Fati, signed under Alpha Mind Records, has dropped a captivating new track titled "Kolomental," featuring the talented Kuami Eugene and Cina Soul. This song is part of her Green Light EP released in 2023.
"Kolomental" by Fati, featuring Kuami Eugene and Cina Soul, is a beautifully crafted song that combines compelling lyrics with rich Ghanaian language, infectious melodies, and powerful lyrical abilities. Fati's vocal prowess, Kuami Eugene's distinctive style, and Cina Soul's soulful delivery create a musical experience that effortlessly resonates with the audience.
The song delves into themes of love and infatuation, exploring the mental and emotional effects of falling head over heels for someone. Fati, Kuami Eugene, and Cina Soul bring their unique voices and artistry to the track, resulting in a harmonious and melodious composition.
The production quality of "Kolomental" is exceptional, with a well-arranged instrumental that complements the vocal performances. The song's catchy chorus and memorable melodies make it a standout track, showcasing the artists' musical talents.
As Fati continues to make her mark in the Ghanaian music scene, "Kolomental" serves as a testament to her artistry and ability to connect with listeners on an emotional level. This collaboration with Kuami Eugene and Cina Soul adds depth and richness to the song, making it a delightful addition to her growing discography.
"Kolomental" is a song that's likely to find its way into the hearts of music enthusiasts and fans of Afrobeat and Ghanaian music. It's a testament to the creative potential of Ghana's music industry and the talent of these three remarkable artists.
Do You Wish To Upload or Promote Your Song on Our Website?. Call Us 020 531 2345 or email us at [email protected]