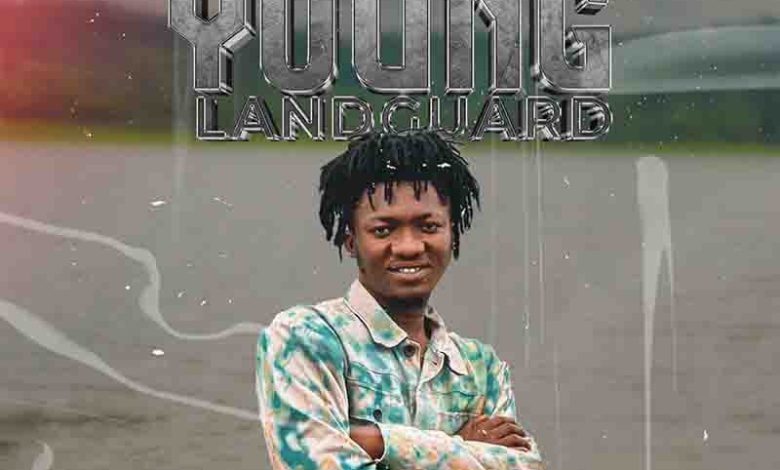 Ghana's music industry is witnessing a rapid rise of talented artists who are making waves both locally and internationally. One such artist who has captured the attention of music lovers is the fast-rising rapper Kwesi Amewuga. After the success of his mega-hit song "Prepare," Amewuga is back with another captivating track titled "Chant" from his highly anticipated studio album, "Young Landguard."
"Chant" is a seamless blend of infectious beats, thought-provoking lyrics, and Kwesi Amewuga's signature rap style. The song showcases the artist's versatility and his ability to captivate listeners with his unique musicality. With its catchy chorus and infectious rhythm, "Chant" is poised to become another hit in Amewuga's ever-growing discography.
The release of "Chant" marks a significant milestone in Kwesi Amewuga's career. It is a testament to his growth as an artist and his unwavering dedication to his craft. The song is a testament to the rapper's ability to consistently deliver high-quality music that resonates with his audience.
"Chant" is just one of the many exciting tracks featured on Kwesi Amewuga's new studio album, "Young Landguard." The album is a reflection of the artist's journey and experiences, presenting a diverse range of songs that showcase his versatility and lyrical prowess. Each track on the album is a testament to Kwesi Amewuga's evolution as an artist and his commitment to pushing the boundaries of Ghanaian music.
Listeners can expect a fusion of different genres and influences throughout the album, as Kwesi Amewuga seamlessly navigates through various sounds and styles. From upbeat and energetic tracks to introspective and thought-provoking songs, "Young Landguard" promises to captivate listeners from start to finish.
As fans eagerly anticipate the release of the full album, "Chant" serves as a tantalizing glimpse into what Kwesi Amewuga has in store for his audience. The song's infectious energy and catchy hooks make it an instant favorite, leaving listeners wanting more. It showcases the artist's growth and artistry while keeping true to the unique style that sets him apart in the music industry.
Kwesi Amewuga's talent and determination have propelled him to the forefront of Ghana's music scene, and "Chant" further solidifies his position as a rising star. His ability to connect with his audience through his music is a testament to his authenticity and relatability.
Kwesi Amewuga's latest single, "Chant," is a testament to his growth and artistry as a rapper. The track's infectious beats and captivating lyrics showcase his versatility as an artist. With the release of "Chant" and the upcoming album "Young Landguard," Kwesi Amewuga is set to captivate audiences and leave a lasting impression on the Ghanaian music industry. Listen to the song below and share your thoughts on this rising talent.
Do You Wish To Upload or Promote Your Song on Our Website?. Call Us 020 531 2345 or email us at Info@hitz360.com