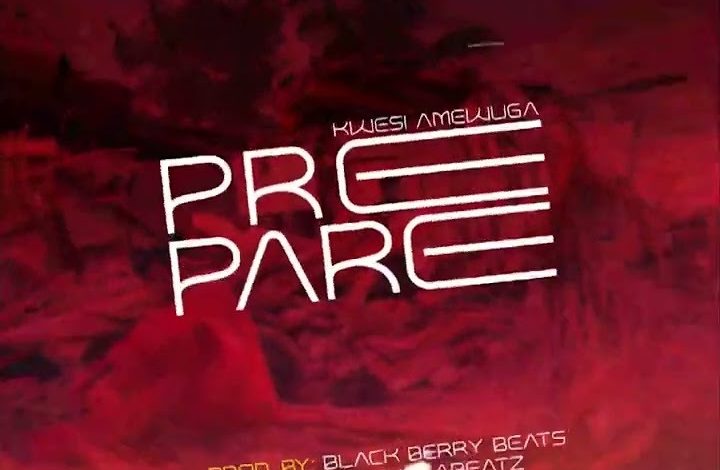 Kwesi Amewuga, a talented Ghanaian rapper, has taken the internet, particularly TikTok, by storm with his mega-hit song titled "Prepare." This rap sensation has captured the hearts of many with his exceptional lyrical skills and infectious beats. With his unique style and undeniable talent, Kwesi Amewuga is making waves in the music industry.
"Prepare" is a track that showcases Kwesi Amewuga's remarkable ability to deliver captivating bars. The song's viral success can be attributed to its catchy chorus and memorable lyrics. One particular verse that has resonated with listeners goes, "Kyer3 Girl No S3 onbra mb3gye tatata (tata), Ye Na Y3bo 5 wo asaase no so o men try ankayasaka (saka), Y3de no rap saa mob3hunu na y3 cars aba, Kyer3 Jay Bhad s3 akonwa no super glue woso nti wotena so aa na wo ass aka (Asakaa)." These lines showcase Kwesi Amewuga's wordplay and clever rhyme schemes, which have contributed to the popularity of the song.
As a rising star in the Ghanaian music scene, Kwesi Amewuga has gained recognition for his rap skills and unique approach to music. His ability to craft engaging and relatable lyrics sets him apart from his peers. With "Prepare," he has successfully captured the attention of music lovers across the globe.
The song's appeal extends beyond its infectious beats. Kwesi Amewuga's delivery and flow are impeccable, drawing listeners in and leaving them wanting more. His captivating stage presence and dynamic energy make him an artist to watch out for.
"Prepare" serves as a testament to Kwesi Amewuga's dedication and passion for his craft. The song has resonated with a wide audience, transcending borders and garnering international acclaim. Its success on TikTok has played a crucial role in exposing Kwesi Amewuga's music to a broader audience, solidifying his position as a rising star in the rap genre.
Do You Wish To Upload or Promote Your Song on Our Website?. Call Us 020 531 2345 or email us at Info@hitz360.com