Ko-Jo Cue – Free Throw Ft. Joey B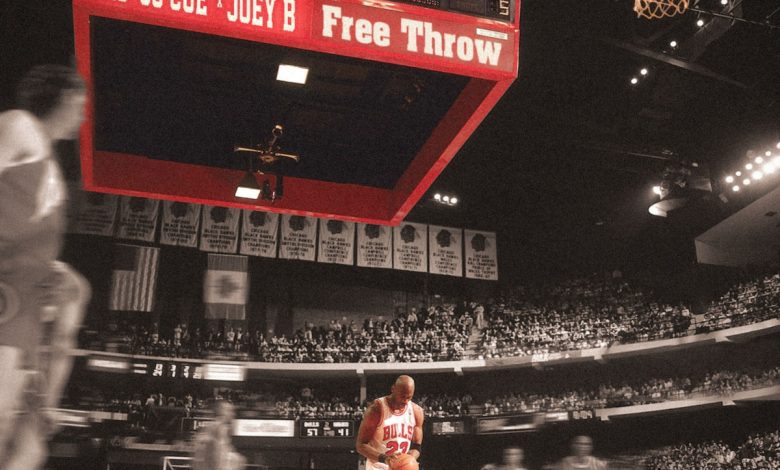 Ghanaian rap talents Ko-Jo Cue and Joey B have joined forces to deliver an exciting new track titled "Free Throw." This collaborative effort showcases their lyrical prowess and unique styles, making it a must-listen for fans of Ghanaian hip-hop.
"Free Throw" is a dynamic and catchy song that incorporates elements of hip-hop and Afrobeats, creating a vibrant and danceable track. Both Ko-Jo Cue and Joey B contribute with their distinctive flows, delivering clever wordplay and memorable lines throughout the song.
Lyrically, the track touches on various topics, including success, confidence, and the journey to the top. It's a celebration of their achievements and a testament to their skills as artists.
The production on "Free Throw" is top-notch, featuring an infectious beat, melodic hooks, and an overall upbeat vibe that will get listeners grooving. The collaboration between Ko-Jo Cue and Joey B is seamless, and their chemistry shines through in this track.
"Free Throw" is a testament to the creativity and talent within the Ghanaian hip-hop scene. It's a track that's sure to resonate with fans of both artists and anyone who appreciates catchy, well-crafted rap music. As they continue to make waves in the industry, Ko-Jo Cue and Joey B's collaboration is a standout moment that showcases their versatility and skill as artists.
Do You Wish To Upload or Promote Your Song on Our Website?. Call Us 020 531 2345 or email us at [email protected]