Lyrical Joe – 5th August 7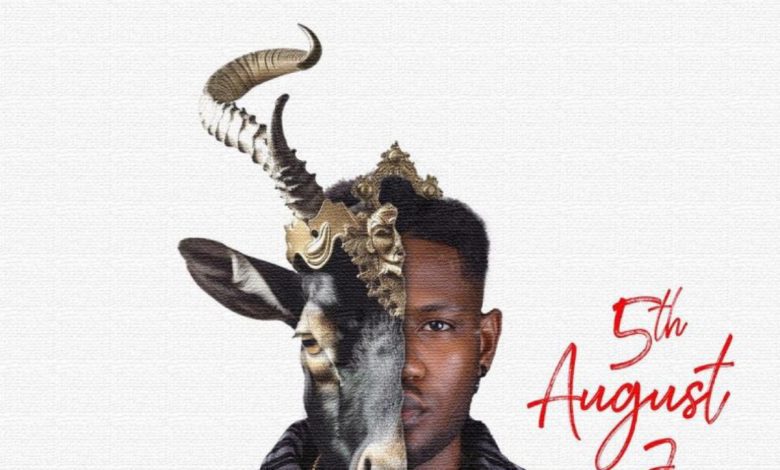 Ghanaian rapper Lyrical Joe has once again graced his fans with the much-anticipated 7th version of his annual project, "5th August." As he celebrates his birthday, the talented artist continues to captivate listeners with his raw and introspective lyricism.
"5th August 7" is a testament to Lyrical Joe's dedication to his craft and showcases his growth as an artist over the years. With each edition of this project, he manages to surprise and delight his audience, solidifying his place as one of Ghana's most respected rappers.
The latest release carries forward the tradition of thought-provoking verses, insightful storytelling, and mesmerizing beats. Lyrical Joe effortlessly weaves his words, addressing a range of topics close to his heart and the lived experiences of many. Through his music, he conveys powerful messages that resonate with fans from all walks of life.
Listeners are invited to immerse themselves in the captivating soundscape of "5th August VII" and share their thoughts. The album is a testament to Lyrical Joe's artistic evolution, showcasing his dedication to pushing the boundaries of hip-hop in Ghana and beyond.
In a music landscape often dominated by mainstream trends, Lyrical Joe remains an authentic and unapologetic voice, staying true to his roots while adapting his style to stay relevant. With this latest installment, he continues to prove why he is a force to be reckoned with in the African hip-hop scene.
As fans and music enthusiasts share their thoughts on "5th August 7," it becomes evident that Lyrical Joe's impact extends beyond entertainment. His ability to connect with listeners on a deeper level through his lyrics is what sets him apart from the crowd. His work resonates with those seeking substance and meaning in an increasingly superficial industry.
"5th August VII" is another milestone in Lyrical Joe's musical journey, showcasing his growth and unwavering dedication to his craft. As he celebrates his birthday with this release, he gifts his fans with a lyrical masterpiece that leaves an indelible mark on their hearts and minds.
So, without further ado, take a moment to listen to "5th August 7" and let the music take you on a thought-provoking journey. Share your thoughts with us, as we collectively celebrate the artistic brilliance of Lyrical Joe and anticipate what the future holds for this exceptional Ghanaian rapper.
Do You Wish To Upload or Promote Your Song on Our Website?. Call Us 020 531 2345 or email us at Info@hitz360.com