Kixx Alphah – I Don't Care Ft. Lasmid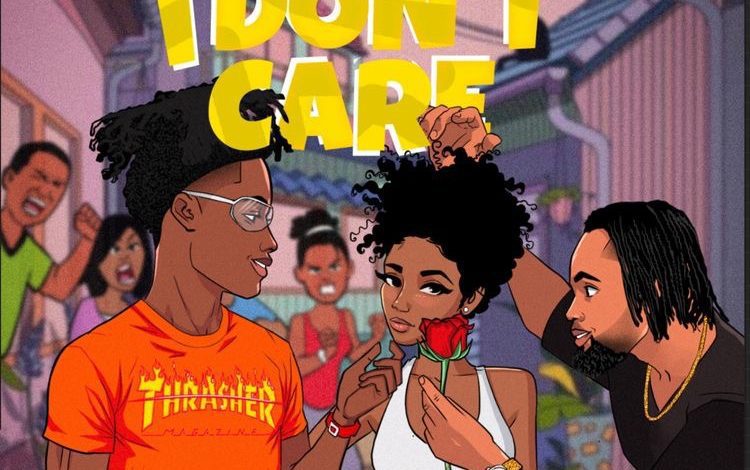 Ghanaian singer-songwriter and composer Kixx Alphah, formerly part of the award-winning music duo Dead Peepol, has teamed up with Lasmid to release a compelling new Ghanaian music track titled "I Don't Care." This collaboration marks Kixx Alphah's solo journey into the music scene, and it's set to make an impact.
"I Don't Care" is a refreshing addition to the Ghanaian music landscape, showcasing Kixx Alphah's individual artistry and creative direction. The track's title hints at its theme, conveying a message of self-confidence and nonchalance in the face of negativity and criticism.
Lasmid, known for his distinctive style and contributions to the Ghanaian music scene, adds depth and flair to the song with his lyrical prowess and vocal delivery. The synergy between Kixx Alphah and Lasmid results in a track that is not only catchy but also empowering.
The music of "I Don't Care" features captivating rhythms and melodies that draw listeners in from the very beginning. It's a testament to Kixx Alphah's ability to craft songs that resonate with audiences and leave a lasting impression.
As Kixx Alphah embarks on his solo career, "I Don't Care" showcases his potential and determination to make his mark in the Ghanaian music industry. It's a track that not only celebrates self-confidence but also invites listeners to embrace their individuality and rise above negativity.
For fans of Ghanaian music and those looking for tracks that inspire self-assurance and positivity, "I Don't Care" is a must-listen. It's a song that encourages everyone to be unapologetically themselves and not let criticism or doubt hold them back. Enjoy the empowering sounds of Kixx Alphah and Lasmid as they deliver "I Don't Care" to the music scene.
Do You Wish To Upload or Promote Your Song on Our Website?. Call Us 020 531 2345 or email us at [email protected]