It's Sad We Only Celebrate People When They Are Dead – Ofori Amponsah
In our part of the world, people only celebrate you when you are dead and it saddens my heart.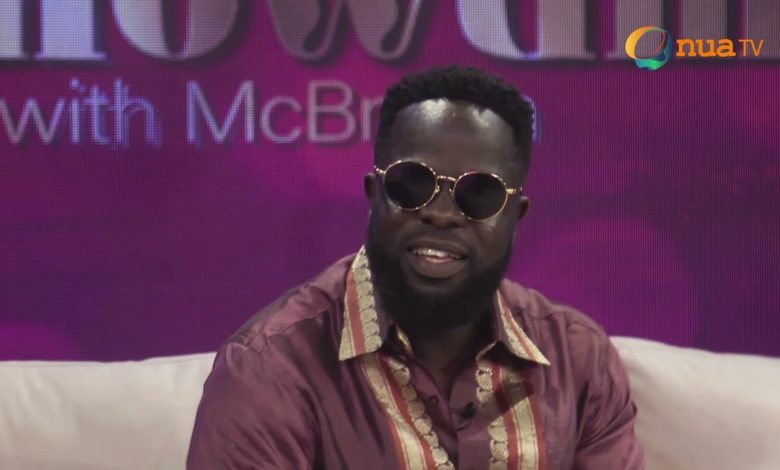 Ghanaian highlife legend Ofori Amponsah has expressed his dissatisfaction with the way people in his country only commemorate people after they have died. According to him, it is normal practice in his culture to only recognize and praise people's accomplishments after they have died. This phenomenon is not specific to Ghana and may be found in many regions of the world. It's frequently stated that people don't realize how valuable something is until they lose it.
This is especially true when it comes to acknowledging people's contributions to society. Ofori Amponsah's remarks emphasize the importance of appreciating and celebrating the accomplishments of others while they are still living. Recognizing the efforts of individuals who have made major contributions to society is essential because it may act as a source of incentive for others to follow in their footsteps. Finally, it is critical for individuals to recognize the accomplishments of others while they are still living.
This can act as an inspiration for others to follow in their footsteps and contribute constructively to society. Ofori Amponsah who is a well-known character in modern Highlife music, has stated his dissatisfaction with the habit of bestowing unjustified acclaim and credit on persons only after they have died. This approach, he believes, is depressing and fails to correctly portray the genuine value and achievements of the individual being celebrated.
Nana Ama Mcbrown recently spoke on the Onua Showtime show on the significance of assisting others while they are still living. Mr. All4Real as he is affectionately called emphasized that waiting until someone has died to provide aid is not as effective as offering assistance while they are still living. The interview, which was first broadcast by Tru News Report, placed emphasis on the importance of assisting people in need.
We frequently neglect the simple gesture of bringing someone a cup of water in our daily lives. We become so preoccupied with our own routines and activities that we forget to show simple courtesy to people around us. It's vital to remember that even modest acts of kindness may improve someone's day. Offering someone a cup of water when they are thirsty is one example of this.
It may appear to be insignificant, yet it may have a huge influence on someone's well-being. By providing water, we demonstrate that we are concerned about the other person's needs and want to assist in any manner we can. Unfortunately, we don't always recognize the significance of simple acts of generosity until it's too late.
When someone dies, we frequently feel guilty for not doing more to aid them while they were still living. We may even go so far as to purchase items for their burial in order to make up for our lack of kindness in life. But why put it off until it's too late? Why not make a concerted effort to be kind and helpful to those in our midst while they are still alive? We may have a good effect on their lives and develop important relationships with people around us by doing so.
So, the next time someone asks for a cup of water, don't be shy about offering one. It may appear to be a minor detail, but it could make all the difference in the world. Let us make kindness a priority in our daily lives and demonstrate our concern for others. It's a strange phenomenon that occurs frequently in our society. If you ask for a modest amount of money, like 1 cedi, they will refuse to give it to you.
When you die, however, the same individuals will find significant sums of money to purchase an elegant coffin or make substantial gifts to your funeral expenditures. This behavior calls into question our society's priorities and values. Instead of waiting until it's too late, shouldn't we be celebrating and supporting the living? It's a thought-provoking issue that deserves more thought.
It is not uncommon in life to come across people who would rather see you fail than succeed. They may harbor secret feelings of jealousy or resentment toward you, and as a result, they may fail to recognize your accomplishments until after you've died. It's a sad reality that some people only recognize the worth of a person's life after they've passed away. As one person put it, "Sometimes people want you to die before they celebrate you and say, 'Oh, this guy, he was good.'"
It's important to remember that not everyone will be happy for your success, but it's critical to keep moving forward and striving for your goals regardless. Attending funerals is not something I particularly enjoy, so I avoid them. Celebrating the Living: A Perspective on Life Life is a great gift that we should love and celebrate every day. As we go through our daily routines, it's easy to get caught up in the hustle and bustle of life and forget to appreciate the simple things.
However, I feel that it's necessary to take a step back and notice the beauty of life and the people around us. One way to achieve this is by praising the living. We typically wait until someone has died to recognize and appreciate them, but why not do so while they are still alive? Taking the time to recognize and honor a family member, friend, or colleague's successes and efforts may have a tremendous influence on their life. It is not necessary to make a grand gesture to honor the living.
It might be as easy as writing a kind letter, offering a modest gift, or spending quality time together. These acts of kindness may go a long way in making someone feel valued and loved. Moreover, commemorating the living might also help us appreciate our own lives. By acknowledging the positive parts of our lives and the people in it, we may build a sense of appreciation and satisfaction.
This, in turn, can lead to a more satisfying and pleasant existence. In conclusion, honoring the living is a wonderful approach to commemorate and appreciate the individuals in our life. It's a reminder to treasure every moment and to show thanks for the benefits we have. So, let's take the time to honor the living and spread joy and goodwill wherever we go.
Do You Wish To Upload or Promote Your Song on Our Website?. Call Us 020 531 2345 or email us at Info@hitz360.com