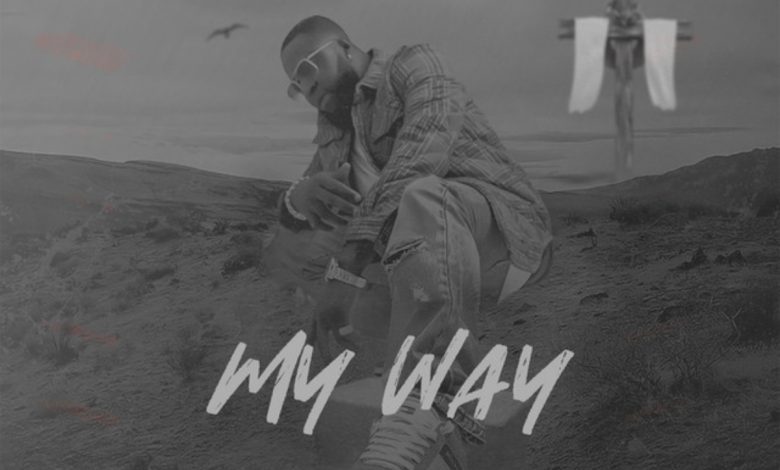 Guru NKZ, the talented Ghanaian rapper, has once again delighted his fans with a new song titled "My Way." Following the success of his previous release, "Can't Touch This," Guru NKZ continues to showcase his talent.
"My Way" embraces the popular Amapiano beat, infusing the track with infectious rhythms that instantly grab the listener's attention. As the song unfolds, Guru NKZ skillfully weaves a narrative of his journey to the top. Through his heartfelt lyrics, he shares the struggles and triumphs he's encountered on his path to success, inspiring listeners to persevere in their own pursuits.
One of the most striking aspects of "My Way" is its empowering message of patience and faith. Guru NKZ encourages his audience to trust in divine timing and wait on God for their own achievements. In a world that often glorifies instant gratification, this song serves as a poignant reminder that success is a journey, and perseverance in the face of obstacles is key to reaching the pinnacle of one's dreams.
As the song plays, listeners are drawn into the magnetic energy of Guru NKZ's delivery, feeling a sense of connection with the emotions he pours into his verses. It's evident that "My Way" comes straight from the heart, making it even more relatable to anyone striving to overcome challenges and fulfill their ambitions.
Guru NKZ's latest release, "My Way," is a powerful testimony of his journey to success and an anthem for all dreamers who dare to pursue their aspirations. So, without further ado, listen to this incredible track below and let its inspiring message leave an indelible mark on your soul. Share your thoughts and experiences with us as you embark on your own way to success.
Do You Wish To Upload or Promote Your Song on Our Website?. Call Us 020 531 2345 or email us at Info@hitz360.com