DJ Skratchez – DE H-MIX Vol. 4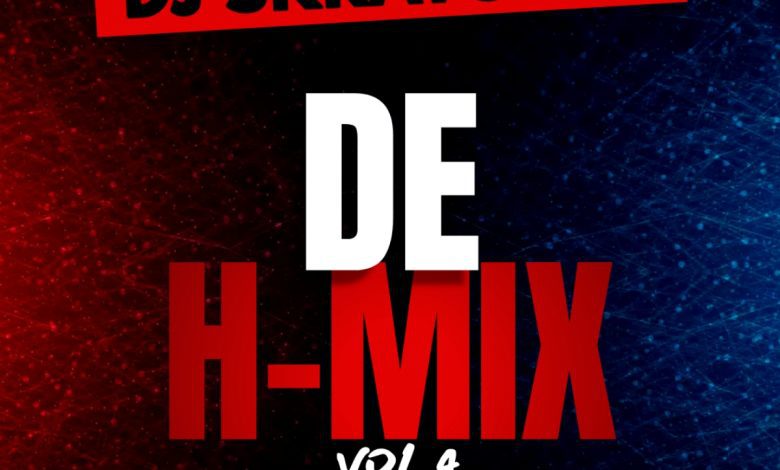 Ghanaian DJ sensation, DJ Skratchez, is back with a bang as he drops yet another electrifying mixtape. Titled "DE H-MIX Volume 4," this latest installment is a 45-minute musical journey that promises to entertain listeners from start to finish.
Known for his exceptional talent in blending various genres and creating seamless transitions, DJ Skratchez has once again curated an impressive collection of songs from some of the hottest artists in the industry. With an eclectic mix of tracks from Asake, Pheelz, Kidi, Bayanni, Victony, Camidoh, Omah Lay, Eddie Khae, Mr. Drew, Davido, Lasmid, and JZyNo, this mixtape offers a diverse range of musical styles and flavors.
The "DE H-MIX Volume 4" is a testament to DJ Skratchez's prowess as he masterfully weaves together chart-toppers and underground hits, presenting a fusion that keeps listeners grooving to the beats. From afrobeat to hip-hop, dancehall to highlife, this mixtape promises a little something for everyone.
Listeners are in for a treat as the mixtape kicks off with a dynamic energy, pulling you into the vibrant world of DJ Skratchez's music curation. As the mix progresses, it takes you on a rollercoaster of emotions, making you dance, sing, and reminisce through its carefully crafted selections.
One of the highlights of DJ Skratchez's mixtapes is his ability to introduce lesser-known artists alongside established ones. By doing so, he not only keeps his listeners engaged but also helps shine a spotlight on emerging talents deserving of recognition.
For music enthusiasts and fans of Ghanaian music, "DE H-MIX Volume 4" offers a delightful experience of the country's rich and diverse musical landscape. DJ Skratchez takes pride in celebrating the culture and sound of Ghana, making this mixtape a cultural showcase for both local and international audiences.
In a world inundated with endless playlists and music streaming services, DJ Skratchez's mixtape stands out as a refreshing reminder of the artistry of DJing. Through his skilled hands and keen ear for music, he reminds us of the sheer power that a DJ possesses to create a transformative experience for listeners.
So, whether you are looking for some fresh beats to spice up your workout routine or need a lively soundtrack for your next party, "DE H-MIX Volume 4" is the perfect musical companion. Give it a listen and immerse yourself in the vibrant world of DJ Skratchez's creative genius.
Have you already listened to the mixtape? We'd love to hear your thoughts! Share your impressions and favorite tracks with us in the comments below. Let's celebrate the talent and passion that DJ Skratchez brings to the music scene as we groove to the infectious beats of "DE H-MIX Volume 4."
Do You Wish To Upload or Promote Your Song on Our Website?. Call Us 020 531 2345 or email us at Info@hitz360.com