Guru NKZ – Can't Touch This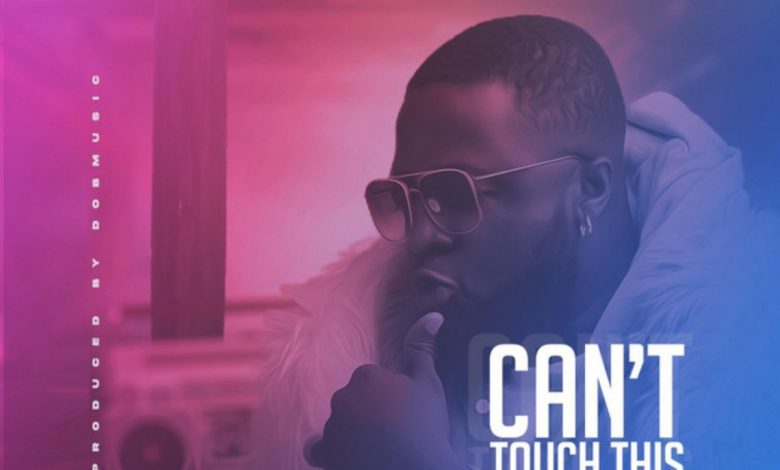 Ghanaian rapper, Guru NKZ, has delighted his fans with a fresh and exciting offering titled "Can't Touch This." This latest track marks his first official release of the year, showcasing his immense talent and versatility in the music industry. Produced by the renowned DOB Music, the song promises to be a hit that will have listeners hooked from the very first beat.
Guru NKZ is no stranger to the music scene, having established himself as a multi-talented artist with a unique style that sets him apart from his peers. With an impressive repertoire of successful tracks under his belt, he has amassed a dedicated fan base that eagerly awaits each new release.
The artist's new single, "Can't Touch This," undoubtedly demonstrates his commitment to pushing boundaries and exploring different musical directions. From the moment the song begins, it captivates the audience with its infectious rhythm and compelling lyrics. Guru NKZ's distinctive flow and delivery add an extra layer of appeal, making it a must-listen for music enthusiasts of all genres.
"Can't Touch This" is a testament to Guru NKZ's artistic growth and evolution. The track showcases his willingness to experiment with fresh sounds while staying true to his roots. By teaming up with DOB Music for production, Guru NKZ has once again proven his ability to collaborate with industry-leading talents, resulting in an outstanding musical creation.
Fans will be impressed by Guru NKZ's dynamic and magnetic presence on "Can't Touch This." The upbeat rhythm of the song is sure to make a lasting impression on music charts and playlists, solidifying the rapper's status as a powerful figure in the music scene.
As fans and music enthusiasts listen to this new release, they are invited to share their thoughts and impressions. Guru NKZ has always valued the feedback and support of his fans, and "Can't Touch This" is no exception. By engaging with his audience, he builds a stronger connection and gains valuable insights that can inspire future projects.
To sum up, Guru NKZ's latest track "Can't Touch This" is an impressive addition to his collection of music, highlighting his development and commitment to his art. The song's exceptional production by DOB Music and Guru NKZ's outstanding skills as an artist make it a surefire hit that will connect with fans globally. As we enjoy listening to this exceptional track, let's recognize the talent and dedication that Guru NKZ brings to his work, and eagerly anticipate more amazing music from him in the future.
Do You Wish To Upload or Promote Your Song on Our Website?. Call Us 020 531 2345 or email us at Info@hitz360.com