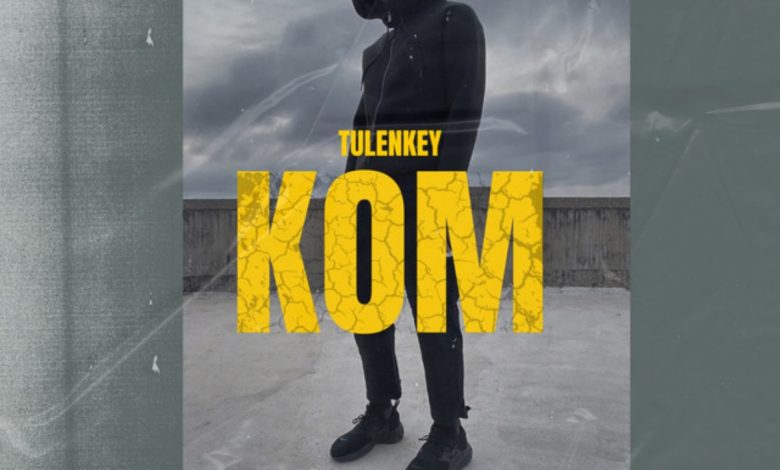 Ghanaian rapper, Tulenkey, is back with a bang, presenting his latest potential hit track titled "Kom." This melodious song marks his second official release of the year, and fans are already buzzing with excitement.
Tulenkey has been making waves in the music industry with his unique style and lyrical prowess. With each release, he continues to captivate audiences and leave a lasting impression. "Kom" is no exception; it showcases his talent and dedication to producing quality music.
As you listen to the track, you'll be drawn into the infectious beats and captivating rhythm. Tulenkey's smooth delivery and clever wordplay are evident throughout the song, making it a memorable experience for all music lovers. It's no surprise that fans are eagerly sharing their thoughts on this incredible piece of art.
The Ghanaian rapper has been steadily building his reputation as a force to be reckoned with in the music scene. His commitment to his craft is a testament to his passion for creating music that resonates with listeners. "Kom" is undoubtedly a testament to his growth and evolution as an artist.
Without a doubt, "Kom" is a track that deserves to be heard and shared with the world. Tulenkey's dedication to his artistry shines through, and it's clear that this talented rapper is here to stay.
As fans and critics alike delve into the depths of "Kom," it's evident that Tulenkey's talent knows no bounds. His ability to craft music that connects with people on an emotional level is truly commendable. The track's infectious energy and relatable lyrics make it a standout in today's music landscape.
"Kom" by Tulenkey is a fantastic addition to his discography and a testament to his musical brilliance. As the song continues to gain momentum, it's sure to solidify his position as one of Ghana's most promising and talented rappers.
So, if you haven't already, be sure to listen to "Kom" and immerse yourself in the magic of Tulenkey's artistry. Let the beats move you and the lyrics resonate with your soul. Share your thoughts on this incredible track and join the ever-growing community of Tulenkey fans who can't get enough of his music.
Do You Wish To Upload or Promote Your Song on Our Website?. Call Us 020 531 2345 or email us at Info@hitz360.com