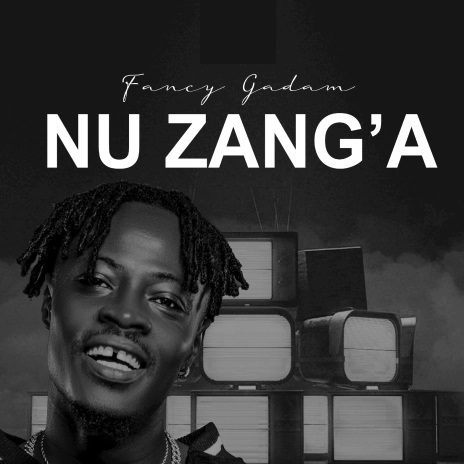 Fancy Gadam, a well-known musician hailing from the Northern Region of Ghana, has recently delighted his fans with the release of his latest single titled "Nu Zang'a." Sung in his native language, this new track showcases Fancy Gadam's unique talent and musical prowess. If you haven't had the chance to listen to it yet, we've included a link below for your convenience.
"Nu Zang'a" marks Fancy Gadam's first release of the month, and it's already generating a lot of buzz within the music industry. As one of the most popular musicians in the Northern Region, Fancy Gadam has a large following of dedicated fans who eagerly await each new song he produces. With this latest release, he once again demonstrates his ability to captivate audiences with his infectious melodies and heartfelt lyrics.
Fancy Gadam has always had a knack for creating music that resonates deeply with his listeners. His songs often reflect the cultural richness and vibrant traditions of the Northern Region, giving his music a unique and authentic flavor. "Nu Zang'a" is no exception, as it showcases Fancy Gadam's commitment to representing his roots and celebrating the beauty of his heritage.
The track itself is a melodic masterpiece, with catchy hooks and infectious beats that will have you grooving along in no time. Fancy Gadam's vocal delivery is impeccable, effortlessly conveying the emotions embedded in the lyrics. Even if you don't understand the language, the passion and energy behind his performance are unmistakable and will surely leave an impression.
As with any new release, "Nu Zang'a" has sparked much discussion and anticipation among fans and music enthusiasts alike. Listeners are encouraged to share their thoughts and opinions on the song, as Fancy Gadam values feedback from his dedicated fan base. Whether it's the catchy chorus, the energetic instrumentation, or the heartfelt message within the lyrics, there's certainly something to appreciate about "Nu Zang'a."
Fancy Gadam's latest single "Nu Zang'a" is a testament to his talent and dedication as a musician. Sung in his native language, this captivating track showcases his ability to create music that transcends cultural barriers and speaks directly to the heart. If you haven't listened to it yet, we highly recommend checking it out using the link below. We're confident that you'll be captivated by Fancy Gadam's infectious sound and powerful performance. Share your thoughts and join the conversation about this exciting new release!
Do You Wish To Upload or Promote Your Song on Our Website?. Call Us 020 531 2345 or email us at Info@hitz360.com