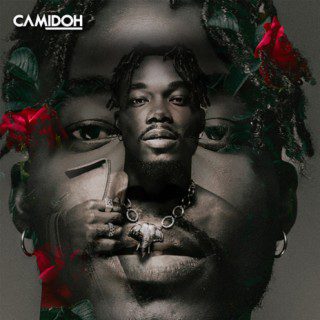 From the Deluxe version of Camidoh's album "Love Is The Answer" comes the energetic and empowering track, "Big Mama." This song is a celebration of strong, independent women who overcome challenges and leave a lasting impact on the world.
"Big Mama" is a catchy and vibrant anthem that pays homage to the incredible women who have played pivotal roles in shaping society. Camidoh's uplifting lyrics and infectious melodies create an atmosphere of positivity and empowerment. The song's energetic beats and lively instrumentals invite listeners to let loose and embrace their own inner strength.
With "Big Mama," Camidoh delivers a message of resilience and self-belief. The song celebrates the power and influence that women possess, encouraging them to rise above societal expectations and embrace their individuality. Camidoh's charismatic delivery and playful wordplay add a touch of charm and charisma to the track, making it impossible not to groove along.
The song's infectious chorus and rhythmic verses pay tribute to the fearless spirit of "Big Mama." It recognizes their tireless efforts, unwavering determination, and the significant impact they have on their communities. Camidoh's vibrant vocals and enthusiastic performance bring the lyrics to life, instilling a sense of empowerment and encouragement in the hearts of listeners.
"Big Mama" is not just a song; it's an anthem that celebrates the strength, resilience, and power of women. It serves as a reminder that every woman has the ability to make a difference and leave her mark on the world. Through this track, Camidoh uplifts and inspires listeners, encouraging them to embrace their unique qualities and pursue their dreams fearlessly.
Do You Wish To Upload or Promote Your Song on Our Website?. Call Us 020 531 2345 or email us at Info@hitz360.com