Amerado & Strongman – Wobesu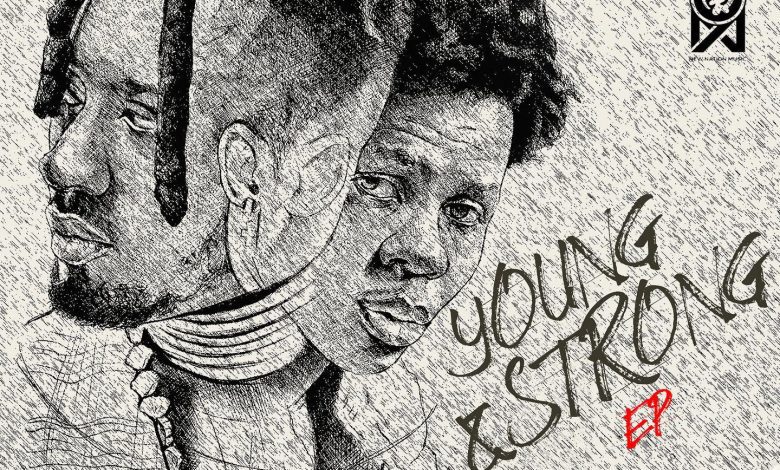 Amerado and Strongman, have been leading the charge with their exceptional skills and electrifying performances. Their highly anticipated joint hip-hop EP, "Young And Strong," has been making waves, and one track, in particular, stands out for its mind-blowing brilliance – "Wobesu." In this article, we delve into the essence of "Wobesu" and how it showcases the artistic prowess of these two Ghanaian rap icons.
"Wobesu" is a captivating song that immediately grabs the listeners' attention with its powerful beats and gripping lyrics. Amerado and Strongman, known for their lyrical ingenuity, deliver their verses with unmatched energy and flair. The song's title, which translates to "You will feel it" in English, aptly captures the emotional impact and intensity that the track carries.
As the EP "Young And Strong" suggests, this collaboration is a celebration of the artists' youthfulness and strength in their musical journey. "Wobesu" embodies this sentiment, serving as a reflection of the artists' passion for hip-hop and their determination to make a mark in the industry. The track exemplifies their growth as artists, with their individual styles blending seamlessly to create an electrifying and unforgettable musical experience.
In a generous gesture, Amerado and Strongman have made "Wobesu" available as a free mp3 download, enabling fans to enjoy the track without any barriers. This gesture further highlights their desire to connect with their audience and share their music with as many people as possible.
As "Wobesu" reverberates through the airwaves, it has captivated audiences and critics alike. The song's thought-provoking lyrics and infectious rhythm resonate with listeners on a profound level, making it a hit among rap enthusiasts and music lovers in general.
The impact of "Wobesu" goes beyond just its musical brilliance; it serves as a testament to Amerado and Strongman's commitment to their craft and their determination to inspire others through their music. Their dedication to producing high-quality, meaningful content is evident in this track, solidifying their positions as true icons in the Ghanaian music industry.
"Wobesu" from the EP "Young And Strong" is a testament to the exceptional talent of Amerado and Strongman, and their unwavering dedication to creating impactful music. The song's captivating energy and remarkable lyricism make it a standout track in their joint collaboration, and its availability as a free mp3 download ensures that their message reaches far and wide. As they continue to enthrall audiences with their electrifying performances, Amerado and Strongman prove that they are forces to be reckoned with in the world of Ghanaian rap. So, don't miss out on the opportunity to experience the magic of "Wobesu" – a track that exudes the essence of their youthful vigor and artistic brilliance. Enjoy and download the mp3 as you immerse yourself in the musical journey crafted by these extraordinary rap sensations.
Do You Wish To Upload or Promote Your Song on Our Website?. Call Us 020 531 2345 or email us at Info@hitz360.com