Actress Tracey Boakye hospitalized over an unknown illness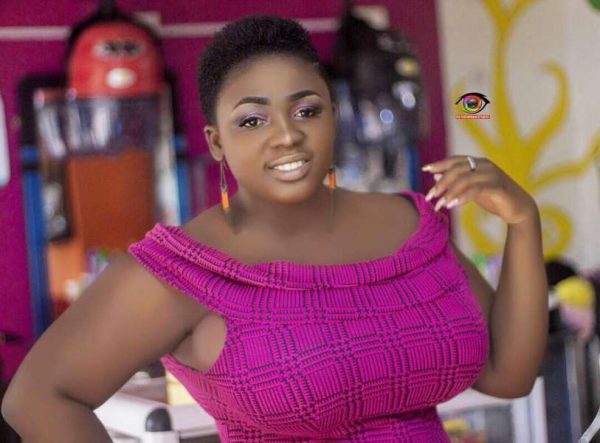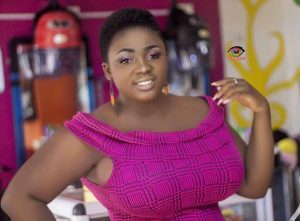 Actress Tracey Boakye hospitalized over an unknown illness. Actress and boss of Shakira Movies Productions, Tracey Boakye has reportedly been hospitalized for an undisclosed illness. The Kumawood actress took to her Instagram story to share a photo of her receiving treatment at the hospital as she lies on her sickbed while captioning the photo 'sick' with no additional information.
Tracey updated her fans on this new development by sharing a picture of her hand wrapped in a bandage covering pinned over an Intravenous therapy (IV). We hope it's nothing serious and that she'll soon get better.
Afia Schwarzenegger has made a lot of enemies for herself which is why she is not willing to allow the very few allies she has like Tracey Boakye slip through her fingers and cross the carpet to the other side. This theory is hinged on a lovely message she addressed to her on the back of an earlier publication made by Instagram blogger Those Called Celebs.
Recall that the account recently shared that Tracey Boakye deliberately recorded a phone chat between herself and Akua GMB and forwarded them to her husband. Moreover, it was also alleged that she used to put the phone on a loudspeaker so Dr. Kwaku Oteng could listen to their conversation which gradually collapsed her marriage and gave her the chance to warm her way up into his heart. Actress Tracey Boakye hospitalized over an unknown illness.
That particular post read; 'Let me tell u how secretive i cld be wen it comes to my work…..when her bestfriend was dating her husband n spending weekend with him nyinaaa….i was aware but i never utter a word to Akua……do u know how dey did to dethr@ned her?? She thought s33….she got a friend she can lean on….when she calls this friend who is now de mistress of her ex husband…she will record her n send to de man….or put her on speaker for the man to listen some……I'm not here today to throw back ….NEVER!! but am here to tell u dat….make Christ ur only hope and friend….he will never forsake u…..he will never betr*y u …he will never take ur bread from u…..he will never watch u s*ffer ….. every mans downf*ll issa man….so be VIGILANT OKE……. they love u today cux dey can use u….dey come closer today so dat…. dey can know de root of ur success…..de stuffs u use to bake ur bread so dat….dey can push u away to take over…..LOVE ALL BUT BE WISE .'
At this juncture, Afia Schwarzenegger popped up to say she'll defend Tracey till the end of time.
She wrote; IF THEY LIKE THEY SHOUlD SAY YOU ARE THE 1 THAT KILLED KWAME NKRUMAH, I DON'T CARE OOOO
INFACT YOU INVENTED SATAN,YOU ARE STILL HIS ONLY CHICK,MY DAUGHTER, EAST LEGON LAND LADY @tracey_boakye
OBSERVERS CAN HUG TRANSFORMER!!!!!
Do You Wish To Upload or Promote Your Song on Our Website?. Call Us 020 531 2345 or email us at Info@hitz360.com