Vybz Kartel – Terror By Night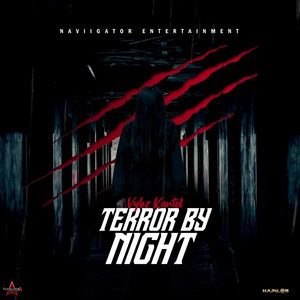 Jamaican dancehall artist Vybz Kartel has once again captivated music lovers with his latest release, "Terror By Night." Produced by Navigator Entertainment, this track showcases Kartel's unique style and lyrical prowess, solidifying his position as one of the most influential artists in the dancehall genre.
With roots deeply embedded in Jamaican culture, Vybz Kartel's music reflects the realities and struggles of everyday life on the island. Known for his gritty, raw, and unapologetic approach, Kartel has amassed a dedicated fan base both in Jamaica and around the world.
"Terror By Night" is no exception to Kartel's signature style. The track is a high-energy dancehall anthem that combines catchy melodies, hard-hitting beats, and Kartel's unmistakable vocal delivery. From the moment the song begins, listeners are immediately drawn into the captivating world that Kartel creates through his lyrics.
Navigating through various themes and emotions, Kartel's lyrics delve into personal experiences, social commentary, and the realities of street life. "Terror By Night" addresses the struggles and challenges faced by individuals living in impoverished communities, shedding light on the harsh realities that often go unnoticed by the mainstream media.
Listen and download "Terror By Night" by Vybz Kartel to experience the electrifying soundscape and captivating storytelling of one of Jamaica's most influential dancehall artists.
Do You Wish To Upload or Promote Your Song on Our Website?. Call Us 020 531 2345 or email us at Info@hitz360.com