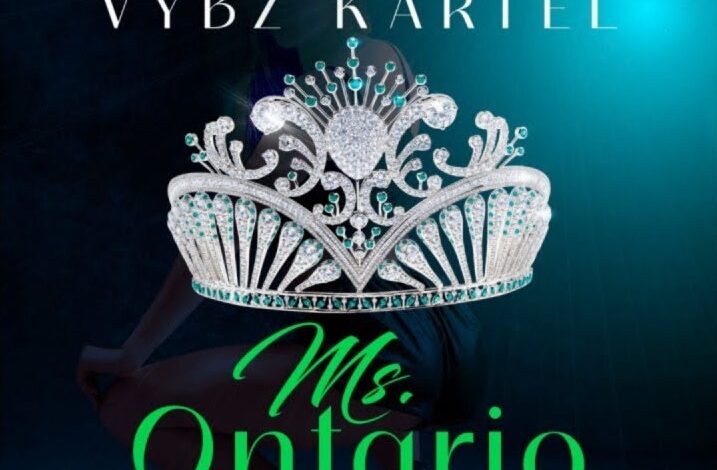 Jamaican dancehall sensation, Vybz Kartel, is back with a bang, gracing us with his latest track, "Ms Ontario." Produced by Vybz Kartel Muzik, this brand-new release is already creating waves in the music scene. Vybz Kartel continues to prove why he remains one of the most influential and celebrated figures in the dancehall genre.
With "Ms Ontario," Vybz Kartel once again showcases his versatility and ability to craft infectious beats that get everyone moving on the dancefloor. The song's production, done by Vybz Kartel Muzik, complements the artist's unique style, blending traditional dancehall elements with a contemporary twist.
One of the reasons behind Vybz Kartel's immense success is his consistency in delivering hit after hit. His dedication to the craft and his passion for music shines through in every track he produces. "Ms Ontario" stands as a testament to Vybz Kartel's ongoing commitment to pushing the boundaries of dancehall music while staying true to his signature sound.
Now, more than ever, the world needs positive, energetic music, and "Ms. Ontario" is perfect for the occasion. Dancehall's addictive beats and vibrant rhythms have made it a genre that unites and uplifts audiences since the music's inception. Vybz Kartel's newest effort is no different, and it's a wonderful example of how music can bring people together despite their differences.
"Ms. Ontario" is yet another excellent track from Vybz Kartel's career. The song's high tempo and lively sound make it a smash with listeners new to dancehall as well as those who are already in love with it. Vybz Kartel's "Ms. Ontario" further cements his place as a musical powerhouse, as he continues to wield an incredible amount of influence in the dancehall industry.
Listen to "Ms Ontario" by Vybz Kartel and let yourself be carried away by the rhythms of the throbbing world of dancehall if you haven't already. Get down to Vybz Kartel's newest single and let it set the tone for your summer. Remember that excellent music is meant to be shared and appreciated with other music lovers, so don't keep your appreciation for this song to yourself.
Do You Wish To Upload or Promote Your Song on Our Website?. Call Us 020 531 2345 or email us at Info@hitz360.com