Uncle Rich – Mummy Bore Ft. Oseikrom Sikanii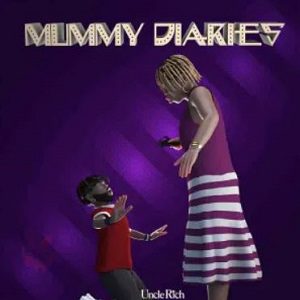 The Ghanaian music industry is no stranger to talent and creativity, and one rising star who is making waves is none other than Uncle Rich. With his captivating style and infectious beats, Uncle Rich has quickly gained a strong following and is now ready to take his career to new heights with the release of his latest EP, "Mummy Diaries." This EP is a true testament to his talent and features a standout track titled "Mummy Bore," which showcases the collaboration between Uncle Rich and Oseikrom Sikanii, who is currently one of the most sought-after artists in the industry.
"Mummy Diaries" is an EP that offers listeners a unique musical experience. Uncle Rich effortlessly combines various genres such as Afrobeat, highlife, and hip-hop, creating a sound that is both refreshing and captivating. The EP serves as a musical journey, taking listeners on a ride filled with catchy melodies, thought-provoking lyrics, and infectious rhythms.
One of the standout tracks on the EP is "Mummy Bore," which features the highly acclaimed Oseikrom Sikanii. The song is a testament to the creative chemistry between the two artists. With its vibrant and energetic sound, "Mummy Bore" is a fusion of traditional Ghanaian music elements and contemporary Afrobeat sounds. The track showcases Uncle Rich's ability to create music that resonates with a wide audience, while also highlighting the unique vocal prowess of Oseikrom Sikanii.
"Mummy Bore" is a celebration of the strong bond between a mother and child. Uncle Rich's heartfelt lyrics pay homage to the sacrifices and unconditional love that mothers provide. The song beautifully captures the essence of gratitude and appreciation, reminding listeners of the important role mothers play in our lives. Oseikrom Sikanii's contribution to the track adds an extra layer of depth and emotion, creating a harmonious blend of their individual talents.
Do You Wish To Upload or Promote Your Song on Our Website?. Call Us 020 531 2345 or email us at Info@hitz360.com