Thywill – We Outside (feat. Asakaa All Stars)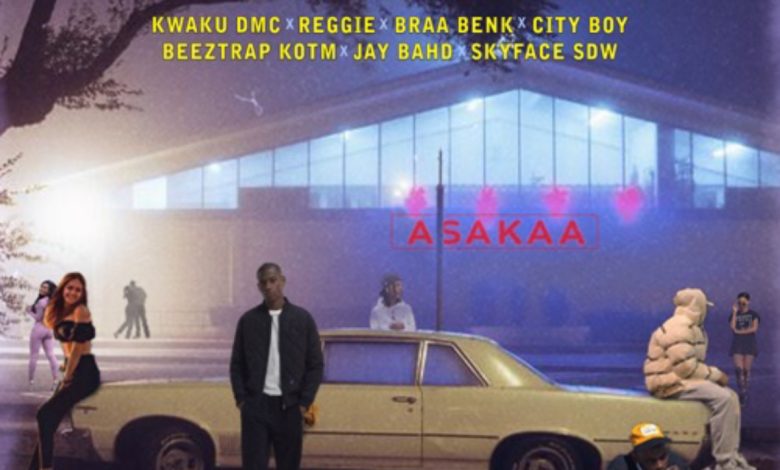 Ghana's music industry has been experiencing steady growth in recent years, with the emergence of new and exciting talents that have gained international recognition. One genre that has been gaining popularity in Ghana is the Asakaa music genre, a sub-genre of drill music that originated in Kumasi, the capital of the Ashanti Region in Ghana. One of the leading voices in this genre is Thywill, who has just released his first single of the year titled "We Outside" featuring Kwaku DMC, Reggie, Braabenk, Cityboy, Beeztrap Kotm, Jay Bahd & Skyface SDW.
Thywill, who hails from Kumasi, is no stranger to the Asakaa music genre, having contributed significantly to its growth and development. "We Outside" is a perfect showcase of his musical talent and lyrical prowess, as well as the immense talent of the other artists featured in the song. The track boasts a unique sound that fuses elements of drill and traditional Ghanaian music, resulting in a fresh and exciting sound.
The song's title, "We Outside," is slang commonly used in Ghana to mean that one is out and about having fun. The lyrics of the song reflect this, with the artists expressing their love for the streets and their desire to enjoy life to the fullest. The beat of the song is infectious, and the artists' delivery is top-notch, resulting in a track that will undoubtedly have listeners dancing and singing along.
Thywill's decision to feature other artists from Kumasi on the track is proof of his commitment to promoting the Asakaa music genre and giving other talented artists a platform to showcase their skills. Kwaku DMC, Reggie, Braabenk, Cityboy, Beeztrap Kotm, Jay Bahd & Skyface SDW all deliver stellar performances on the song, proving that the Asakaa music genre is here to stay.
"We Outside" is Thywill's first single of the year, following the release of his debut album "Beautiful Sins" last year. The album was well-received by music lovers in Ghana and beyond, and Thywill's decision to drop "We Outside" shows that he is determined to keep the momentum going.
"We Outside" is proof of the immense talent that Ghana possesses in the music industry, especially in the Asakaa music genre. The track is a must-listen for anyone who loves good music and wants to discover the unique sound that the genre has to offer. We cannot wait to see what Thywill and the other talented artists featured on the track have in store for us in the future.
Do You Wish To Upload or Promote Your Song on Our Website?. Call Us 020 531 2345 or email us at Info@hitz360.com