Strongman & Ko-Jo Cue – 32 (Reply to Kweku Smoke)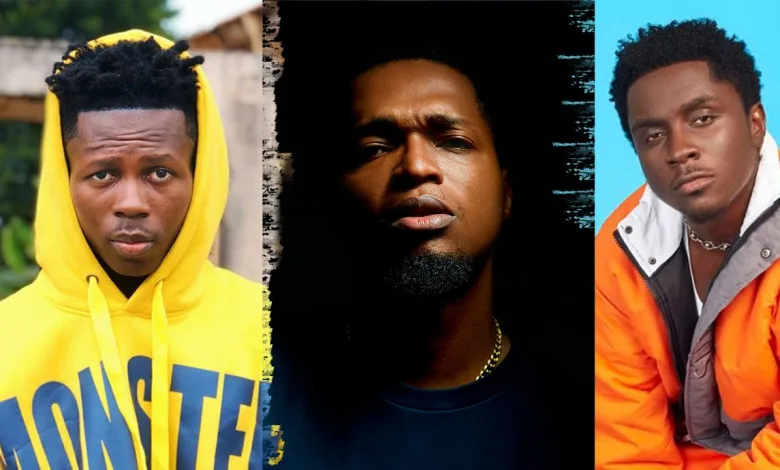 Strongman, a well-known rapper from Ghana, cleverly responds to Kweku Smoke's diss verse in Ko-Jo Cue's new single, '32.' This track not only showcases Strongman's excellent rhyming skills but also features a back-and-forth exchange with Kweku Smoke and Kwaku DMC, adding depth to the music.
The original song brings together the unique styles of these artists, creating a captivating blend of creativity. '32' is more than just a song; it's a demonstration of the diverse talent in Ghanaian hip-hop. Each artist contributes their own flavor to the track, making it an engaging experience for listeners.
If you want to dive into this musical journey, make sure to listen to and download the mp3. With every beat and lyric, '32' leaves a mark on the evolving landscape of Ghanaian hip-hop. It's not just for rap enthusiasts; it's for everyone who appreciates good music.
Strongman & Ko-Jo Cue – 32 (Reply to Kweku Smoke) mp3 Download
If you want to download the mp3 version of "Celestine Donkor ft. Obaapa Christy – What Shall I RenderStrongman & Ko-Jo Cue – 32 (Reply to Kweku Smoke)," you can click the "Download mp3" button below. The song's lyrics and beats are not only entertaining but also informative. Feel free to share your thoughts with us after downloading.
Do You Wish To Upload or Promote Your Song on Our Website?. Call Us 020 531 2345 or email us at [email protected]