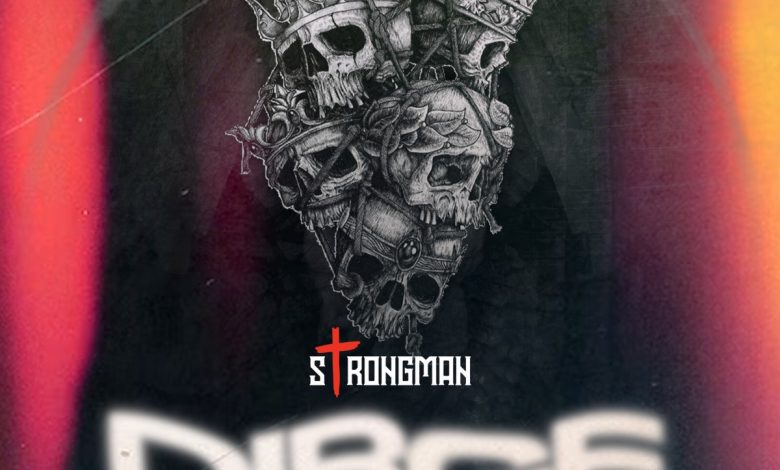 Hip-hop rap artiste Strongman, hailing from Ghana, has released his latest track titled "Dirge," produced by Tubhani Muzik. The song, which appears to be a diss track aimed at a fellow musician, is already generating a lot of buzz in the Ghanaian music industry.
Upon listening to the song, it's apparent that Strongman is responding to Medikal's recent release called "Warning," where he dissed Strongman, Teephlow, Eno Barony, and other rappers. Strongman seems to be retaliating with his lyrics, taking aim at Medikal and giving him a taste of his own medicine.
The title of the song "Dirge" already gives us an idea of what to expect. A dirge is a funeral song or lament, usually sung in mourning for a deceased person. In this case, Strongman seems to be putting Medikal's rap career to rest, implying that he's done with his antics and is ready to move on to bigger and better things.
The lyrics of the song are quite explicit, with Strongman leaving no room for interpretation. He seems to be taking jabs at Medikal's rapping abilities and questioning his status as a top rapper in Ghana. He also mentions that he sees all Ghanaian rappers as his students, a bold claim that seems to suggest that he's the king of the rap game in Ghana.
Tubhani Muzik's production on the song is excellent, with a beat that complements Strongman's hard-hitting lyrics. The song is also well-mixed, with Strongman's vocals sitting perfectly on the beat.
If you haven't listened to "Dirge" yet, be sure to check it out and let us know what you think. Is Strongman's response to Medikal justified? Does he have what it takes to be the king of the rap game in Ghana? We'd love to hear your thoughts.
Do You Wish To Upload or Promote Your Song on Our Website?. Call Us 020 531 2345 or email us at Info@hitz360.com