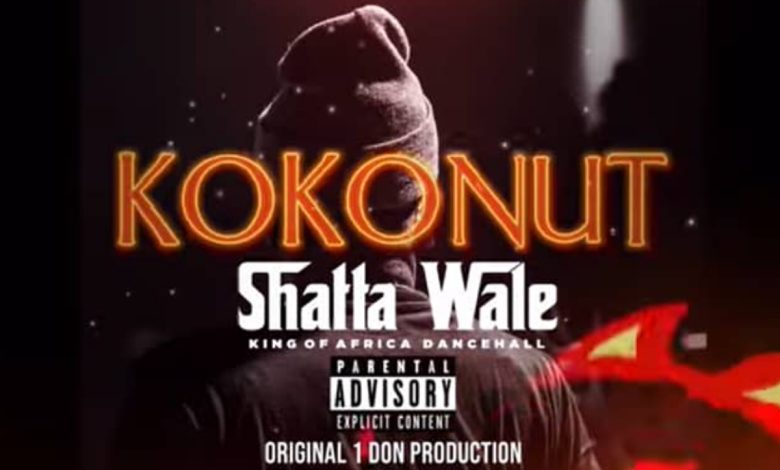 Ghanaian sensation Shatta Wale continues to captivate music enthusiasts with his relentless creativity. In an impressive display of his musical prowess, Shatta Wale has treated his fans to yet another melodious masterpiece, further solidifying his reputation as a prolific artist. Titled "Kokonut," this track marks the second release of the day for the versatile musician.
Hot on the heels of his previous single, "Watch Me," Shatta Wale effortlessly transitions from one musical gem to another. It's a testament to his ability to consistently deliver fresh and exciting compositions that resonate with a diverse audience. "Kokonut" effortlessly carries forward the momentum created by "Watch Me," showcasing Shatta Wale's uncanny knack for crafting hits that leave an indelible mark on the music scene.
This latest release, "Kokonut," is particularly noteworthy as it solidifies Shatta Wale's impressive track record of churning out hits. The song proudly stands as his fourth release of the month, a remarkable achievement that speaks volumes about his dedication to his craft and his unwavering commitment to providing fans with top-tier musical experiences.
Listeners are invited to immerse themselves in the rhythmic enchantment of "Kokonut." As the beats and melodies transport you to a world of musical bliss, Shatta Wale's unique voice takes center stage, delivering lyrics that are both captivating and thought-provoking. It's a song that not only stimulates the senses but also invites contemplation and engagement.
As you listen to "Kokonut," take a moment to reflect on Shatta Wale's musical journey and the impact he has made on the global music scene. Share your thoughts and impressions with us—how does "Kokonut" compare to Shatta Wale's previous releases? What emotions does the song evoke in you? We eagerly await your insights and reactions.
Shatta Wale's "Kokonut" stands as a testament to his unwavering commitment to his craft and his ability to consistently deliver musical brilliance.
This latest offering is a seamless continuation of his impressive discography, inviting us to celebrate his artistry and join him on a captivating musical voyage. Listen, enjoy, and let the rhythms of "Kokonut" wash over you, leaving an imprint that lingers long after the song's final notes.
Do You Wish To Upload or Promote Your Song on Our Website?. Call Us 020 531 2345 or email us at Info@hitz360.com