Shatta Wale – Foolishness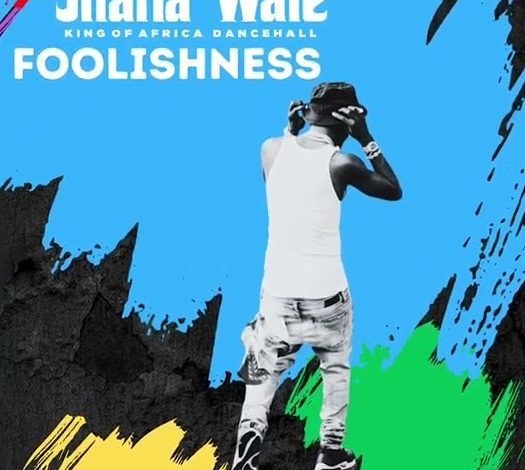 Renowned Ghanaian dancehall sensation, Shatta Wale, has once again captivated his audience with the release of his latest single, titled "Foolishness." The track, which has already gained significant attention on various music platforms, appears to carry a hidden message aimed at an undisclosed recipient.
In his usual style, Shatta Wale brings his signature energy and flair to "Foolishness," a song that is already generating buzz among fans and music enthusiasts. As with his previous releases, the artiste's distinctive voice and catchy melodies are evident throughout the track.
Without explicitly mentioning any names, the lyrics in "Foolishness" suggest that Shatta Wale is using the song as a medium to communicate subliminal messages to someone who may have incurred his displeasure. This artistic approach leaves room for interpretation and speculation, prompting fans to engage in spirited discussions about the song's intended target.
As the song gains momentum, fans and critics alike are eager to decipher the underlying meaning behind the lyrics. Shatta Wale's ability to spark curiosity and keep audiences engaged has been one of the driving forces behind his success as a musician.
"Foolishness" has been met with a positive response so far, with many praising the dancehall star's ability to consistently deliver infectious tunes. Shatta Wale's reputation as an artist who knows how to captivate his audience remains intact, and "Foolishness" further solidifies his place in the music industry.
Listeners have flocked to streaming platforms to enjoy the song and share their thoughts on social media, contributing to the overall excitement surrounding its release. As Shatta Wale continues to be a prominent figure in the Ghanaian music scene, each of his new releases is eagerly awaited, with fans anticipating what message or vibe the artiste will bring next.
"Foolishness" is another testament to Shatta Wale's talent and ability to create music that resonates with his audience. With its catchy beats and thought-provoking lyrics, the song is a testament to the artiste's enduring appeal and influence in the world of dancehall music.
So, why not take a moment to listen to "Foolishness" and join the ongoing conversation about the hidden meaning behind this captivating new release? Share your thoughts and interpretations with us – we'd love to hear what you think! As the song continues to make waves, it's clear that Shatta Wale's impact on the music industry remains as strong as ever.
Do You Wish To Upload or Promote Your Song on Our Website?. Call Us 020 531 2345 or email us at Info@hitz360.com