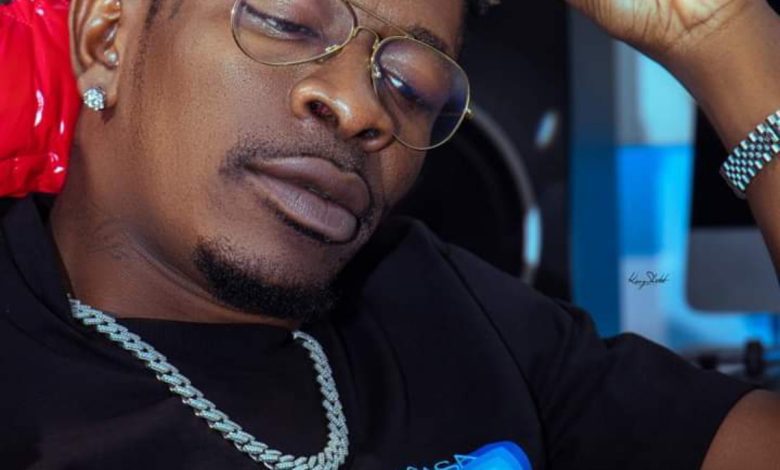 In the vibrant world of Ghanaian music, Shatta Wale continues to make waves with his infectious dancehall tunes. Recently, the talented artiste dropped his first song of the month titled "Filo." This highly anticipated release has already garnered significant attention from fans and music enthusiasts alike. In this article, we delve into the essence of Shatta Wale's latest track and explore why it holds promise for his ever-growing fanbase.
Shatta Wale, known for his energetic performances and catchy melodies, has become a prominent figure in the Ghanaian music industry. With numerous hit songs to his credit, he consistently pushes boundaries and infuses his unique style into his music. "Filo" is a testament to his versatility and ability to captivate listeners with his distinctive sound.
"Filo" is a melodic dancehall track that showcases Shatta Wale's prowess as a skilled songwriter and performer. The song's infectious rhythm, coupled with its vibrant beats, creates an irresistible groove that is bound to get people on their feet. Shatta Wale's charismatic delivery and confident flow further elevate the track, making it an instant earworm.
One notable aspect of Shatta Wale's music is his ability to connect with his audience on a personal level. Through his lyrics, he often addresses relatable themes and experiences, allowing listeners to resonate with his music. "Filo" is no exception, as it touches upon the pursuit of success, the joy of living life to the fullest, and the desire for financial abundance. These themes, coupled with Shatta Wale's infectious energy, create an anthem for those striving to achieve their dreams.
Furthermore, the production quality of "Filo" is noteworthy. Shatta Wale has consistently demonstrated his attention to detail when it comes to crafting his music. The track boasts a polished sound that seamlessly blends traditional dancehall elements with contemporary influences, resulting in a fresh and captivating sonic experience. The carefully curated instrumentation and well-balanced mix allow each element to shine, further amplifying the song's impact.
Another notable aspect of Shatta Wale's music is his ability to consistently release high-quality content. As a prolific artiste, he consistently keeps his fans engaged by dropping new songs on a regular basis. This dedication to his craft has earned him a loyal fanbase that eagerly anticipates each new release. "Filo" is just another testament to Shatta Wale's commitment to delivering enjoyable and memorable music to his listeners.
Shatta Wale's latest release, "Filo," showcases his talent, versatility, and ability to create infectious dancehall tracks. The song's catchy melodies, relatable themes, and polished production make it a promising addition to his extensive discography. As Shatta Wale continues to captivate audiences with his vibrant music, "Filo" stands as a testament to his dedication to his craft and his ability to create music that resonates with his ever-growing fanbase.
Do You Wish To Upload or Promote Your Song on Our Website?. Call Us 020 531 2345 or email us at Info@hitz360.com